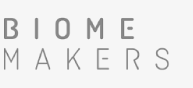 Biome Makers Inc.
Adrián Ferrero
CEO & Co-Founder

After getting the support of the program we were able to explain to our investor that it makes sense to put money and efforts in Spain. The program increased our visibility in the Spanish market because we were a completely new company, so this program has helped us a lot in building our reputation and in gaining a broad presence, which has an impact on clients and potential stakeholders.

Knok Healthcare Spain
Gonzalo Rodríguez
Country Manager

The most important one [value added from the program] was to understand what the main challenges are that we are going to face in the coming months in Spain, and to increase our visibility in Spain. Also, the opportunity to have the best mentors for our company and team was crucial for the development of Knok in Spain."