ICEX-Invest in Spain allocates two million euros to attracting projects with a high innovation component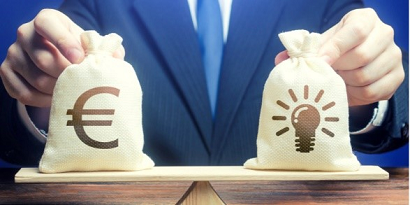 25 June 2019
Until July 22 foreign companies can request subsidies to develop R&D activities in Spain
The period for submitting applications for the 2019 call in the Investment Program for Foreign Companies in R&D Activities, also known as the Smart Technology Fund, will remain open until July 22.
This program is endowed with a total of up to two million euros, and aims to promote the development of new R&D activities by foreign companies seeking to become established in Spain, or for already established companies that intend to continue investing in research. The subsidies awarded will be co-financed with funds from the ERDF through the "Operational Program for Smart Growth 2014-2020".
The maximum amount of aid per beneficiary is 200,000 euros. The amount depends on the size of the company and the nature of the project: it ranges between 25% for experimental development in large companies through to 80% for industrial research by SMEs.
The funds are granted for activities carried out before December 31, 2019, in the Canary Islands, Castile-La Mancha, Extremadura, Murcia and Galicia.
In addition to foreign companies, consortia of companies in which at least one is financed by foreign capital can also participate without these clusters needing to have a legal status.
For the effects of this call, a foreign-owned company will be considered to be all those that have foreign direct investment (FDI) in their capital stock of greater than or equal to 10%, and FDI will be regarded as any investment made by a legal entity domiciled abroad or by a natural person who is non-resident in Spain.
Since its beginnings this program has supported over 200 projects, impacted more 2,000 highly skilled employees and mobilized 83 million euros in investment.
The application must be made via the ICEX Virtual Office.