Softtek acquires a 75% stake in Vector ITC and incorporates it into its services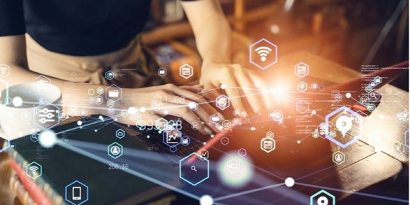 20 December 2019
The Spanish company's over 2,500 employees will join the payroll of the Mexican IT group
The Latin American company Softtek has agreed with the Spanish company Vector ITC to acquire 75% of its stock and incorporate it into its portfolio of IT services. Thanks to this purchase, the company – which started in Mexico – will be able to consolidate its position in Latin America and the United States and reinforce its presence in the digital solutions market in Europe.
Vector ITC is a technology and digital group whose capital is 90% Spanish. It specializes in the design and implementation of technology solutions, essentially in the banking, retail and tourism sectors. In the year currently ending, its customer portfolio has grown by 21%. Its main markets are Europe and Latin America.
Over 15,000 employees
As a result of the incorporation of Vector ITC, the over 2500 employees it has in Spain and in its branches in ten countries in America and Europe will join Softtek to form a team of over 15,000 workers. From January 2020 it will maintain the brand and add a new subsidiary for its presentation to the market as Vector ITC, a Softtek Company.
Carlos Delgado, until now the CEO of Vector ITC, will maintain his role at the head of the organization, now as the CEO of Softtek Europe, and will also join Softtek's executive committee and shareholders. Doris Seedorf, who previously served as CEO of Softtek Europe, will continue to serve on Softtek's executive committee as global corporate development manager.
Synergies to reinforce its services
The union of both companies will allow them to reinforce the services they offer their customers, ranging from the conception and design of digital transformation processes to the building of digital platforms and solutions, and the subsequent management of transactions supported by automation, artificial intelligence and advanced data management.
Blanca Treviño, president and CEO de Softtek, says: "With this acquisition, our penetration and scope of service in the European market are strengthened, which allows us to achieve a very balanced position between the U.S., Latin America and Europe; a component that we know is valuable to help propel the digital transformation of our clients."
For his part, Delgado explains: "Our extensive sector experience, particularly in industries like financial services, retail and tourism for key digital transformation processes allow us to position ourselves as an expert company in these segments. This is an important asset to Vector, which now as part of the Softtek family, will enable us to improve the competitiveness of the tools we can offer and expand our client portfolio".