Spain is the world's most competitive country in travel and tourism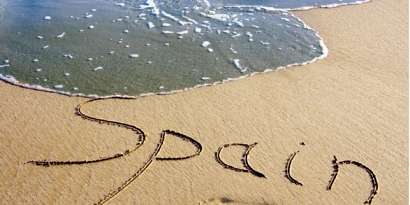 12 February 2020
83.7 million international tourists visited the country and spent a total of 92.278 billion euros
Last year was once again a record-breaking year for tourism in Spain, both in terms of foreign tourist arrivals and the amount they spent during their stay. Specifically, 83.7 million international tourists arrived in Spain in 2019, up 1.1% from 2018. They also spent 2.8% more than the previous year, with a total of 92.278 billion euros.
These data are the highest since records began, and were compiled by the National Institute of Statistics (INE) through two surveys: one on tourist movements at the border (Frontur) and the other on tourist expenditure (Egatur).

Increase in visitor numbers
The rise in foreign visitors came despite a drop in tourists from the three main feeder markets, and was thanks to the growth in arrivals from other countries. The United Kingdom continued at the top of the ranking with 18 million tourists, despite a reduction of 2.4% since 2018. Almost 11.2 million tourists came from Germany, down 2.1%, and 11.1 million from France, down 1.2%. These figures were mainly offset by tourist arrivals from the United States, which were up 12.6%, Russia, up 6.9%, and Ireland, up 6%.
Once again this year the preferred destination of foreign visitors was Catalonia, which received 19.4 million tourists, 0.8% more than last year. The Balearic Islands came second – although down 1.2% – with 13.7 million tourists, followed by the Canary Islands which received 4.4% fewer foreign visitors, with 13.1 million. Although with significantly lower figures, Madrid – with 7,638,375 tourists – is notable in the Frontur survey for its growth of 7% from 2018.

Increase in expenditure
According to the data from Egatur, the main feeder countries also occupied the top three positions in terms of spending. Tourists from the United Kingdom, although they came in fewer numbers than in 2018, spent 0.2% more in 2019, with a total of 17.986 billion euros. German tourists spent 11.722 billion euros, down 2.1% in line with the decrease in German visitors. French tourists also spent more despite being fewer in number, with 7.596 billion euros, which represented an increase of 2.6%.
The main destination of this spending was Catalonia, which received 21.325 billion euros from its foreign tourists, 4.1% more than in 2018. This was followed by the Canary Islands, with 16.866 billion euros (down 1.4%), and the Balearic Islands with 14.878 million euros, an increase of 0.8% in spite of receiving fewer foreign tourists. The Madrid Region again stands out in this survey for its growth of 12.6%, representing revenues of 10.452 billion euros thanks to tourists from other countries.

For Isabel Oliver, Secretary of State for Tourism, these are favorable figures with which to close 2019, by setting "a new record for international tourist arrivals and expenditure, highlighting the dynamism of tourism in a year that has seen its share of difficulties, including Brexit and the collapse of Thomas Cook. These excellent results allow us to approach 2020 on a solid footing and in the confidence that we have a strong sector capable of ensuring Spain remains a world leader in tourist competitiveness".