Microsoft opens a new datacenter region in Spain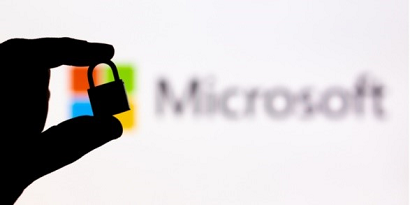 27 March 2020
The aim is to help accelerate the digital transformation of public and private entities
Microsoft has announced the forthcoming opening of a new datacenter region in Spain. This infrastructure will serve to promote the offer of cloud services and support for companies' digital transformation. Companies and public entities of all sizes will no longer need to depend on other regions and will have enhanced access to Microsoft's services. Additionally, as this is a national region, it will be adapted to the specific needs of data residency and the local legislation in this area.
The US company's plans are supported by the strategic collaboration of Telefónica. The two companies already had a relationship worldwide, which has now been reinforced to offer their customers all the possibilities available in the cloud to innovate and grow their activities. The goal is to make it easier for their customers to create new business opportunities and enhance their competitiveness.
Strategic agreement
Within their strategic agreement, Microsoft will have access to Telefónica's infrastructure to offer the smart cloud services of tools such as Azure, Microsoft 365, Microsoft Dynamics 365 and Microsoft Power Platform. Meanwhile, the Spanish operator will accelerate its own digital transformation with Microsoft as a strategic cloud partner.
As part of Telefónica's digital transformation, the company will use the Microsoft cloud in its internal operations. This will allow it to improve its efficiency, flexibility and scalability, optimize its operations and reduce costs. The operator has also rolled out the Microsoft 365 tool to improve communication and collaboration between its employees in the 14 countries in which it operates.
Joint capacities
Both companies have identified the opportunity to work together to respond to the needs of public and private entities of all sizes and sectors, particularly those with a significant social and economic impact. They have therefore decided to leverage the combined capacities enabled by the new datacenter region and Telefónica's existing infrastructure so that the customers of both companies can develop new services to deliver low latency, security and an assured bandwidth.
The strategic collaboration also includes the offer of joint service marketing plans in the countries where Telefónica operates. José María Álvarez-Pallete, CEO of Telefónica, comments: "The opening of a Microsoft datacenter region in Spain is a game changer, a key milestone in our strategic partnership that will boost Spain's industrial fabric and digital economy".
For his part, Satya Nadella, Microsoft CEO, says: "Telefonica and Microsoft share a commitment to helping Spanish organizations of all sizes, in every industry, thrive in a world of rapid technological change".