Belgian company Agomab Therapeutics acquires Spanish biotech Origo Biopharma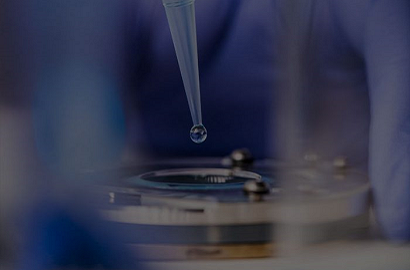 12 November 2021
To reinforce its leadership in the development of drugs targeting growth factor signalling pathways
Belgian biotech company Agomab Therapeutics has reached a purchase agreement to acquire Origo Biopharma, the Spanish biotech with a clinical-stage programme to treat Crohn's disease and a pre-clinical candidate for idiopathic pulmonary fibrosis. "Agomab and Origo share a vision for the enormous potential of targeting drugs to growth factors for disease modification. This transaction fulfils Agomab's growth strategy; it brings together two teams with complementary R&D expertise and establishes a promising clinical pipeline of drugs to help patients with serious unmet medical needs," explained Tim Knotnerus, CEO of Agomab Therapeutics.
Origo was founded in 2017 by entrepreneurs with extensive experience in pharmaceutical discovery and development. It has a research centre in Touro (Galicia) and corporate offices in Barcelona. The company has developed innovative organo-restrictive small molecules to maximise the potential for local inhibition of the TGF-β pathway while avoiding systemic toxicities. Origo's lead programme, ORG-129, is a gastrointestinal restricted ALK-5 inhibitor. Its secondary programme, ORG-447, is a lung-restricted ALK-5 inhibitor, currently in IND-enabling studies, for the treatment of idiopathic pulmonary fibrosis. Agomab will integrate these programmes into its growing project portfolio, together with Origo's equipment and facilities. Agomab's corporate headquarters will be based in Belgium with research and development centres in Italy and Spain.
Ramon Bosser, CEO of Origo Biopharma, believes that this acquisition "represents a unique opportunity to accelerate the development of our programmes as part of a highly committed and competent organisation. Agomab has built an impressive R&D and corporate team with access to high-quality resources". He hopes that this merger can create a leading company in the development of growth factor-targeted drugs with both antibody and small molecule chemical capabilities.
Photo: Agomab