Naspers finances the growth of Letgo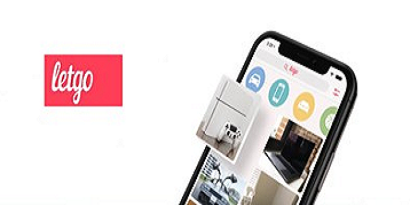 21 September 2018
The South African group invests 500 million dollars in the application created in Barcelona in 2015
 The South African group Naspers has announced that it will invest 500 million dollars (around 430 million euros) in the growth of the Letgo application. Created in 2015 in Barcelona, Letgo is the largest and fastest-growing application in the sector for purchase and sale of second-hand objects between private individuals. It has had over 100 million downloads, 400 million posts and 6 billion messages between users –around 13 million a day–, mostly in the United States, its main market.
Letgo's offices are located in New York and Barcelona. After the announcement of the investment by Naspers, it received an initial sum of 150 million dollars. Naspers is one of the largest technology investors in the world, and specializes in Internet and entertainment companies. It had previously invested in the Spanish company shortly after it was founded, through its subsidiary the OXL Group, which is also behind the new funding.
Artificial intelligence
Letgo's main competitive advantage is its innovative functions such as image recognition, and its intuitive design facilitates the sale of any type of product: by simply taking a photograph, the Letgo technology automatically suggests a title, price and category.
The Spanish company points to the simplicity of its application as the explanation for the fact that the most recent comScore report has rated it the second fastest-growing app in the United States. Specifically, from the start of this year, the number of monthly users has grown by 65%.
For Naspers, this spectacular growth represented by Letgo in the market opportunity was the key to deciding their investment. For their part, the Letgo executives explain that this contribution will help accelerate its growth, develop its products, expand to new verticals and undertake its monetization.
Significant innovation
According to Alec Oxenford, co-founder of Letgo: "We are fueling unprecedented growth in the secondhand economy through meaningful innovation. Our app makes it simple for tens of millions of buyers and sellers to connect in their own neighborhoods so they can put more money in their pockets, declutter their lives and put their space to better use".
For his part, Martin Scheepbouwer, CEO of the OLX Group, the Naspers subsidiary through which the investment was made, explains: "Letgo has established itself as one of the most promising startups in the world by injecting excitement, new technology and fresh thinking into a space that's lacked all of the above for decades in the U.S.".