ALA Corporation acquires 100% of SCP Sintersa capital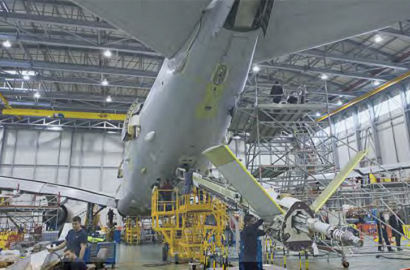 20 September 2022
Altogether the companies' customer and product portfolios account for annual sales of 200 million euros
ALA Corporation, an Italian company specialising in distributing products and providing integrated logistics services to the aerospace, defence, energy and railway industries, has reached an agreement to acquire 100% of Spanish company SCP Sintersa's capital.
This transaction brings new capabilities to the Italian company, especially in the area of high-performance electrical interconnection systems. Both parties will benefit from the merger, which strengthens their position in the European market and will accelerate international growth plans. Their product and customer portfolios complement each other and, when combined, result in annual sales of around 200 million euros.
Team continuity
The two companies will retain their current organisation, corporate identity and management teams. SCP Sintersa, founded in 1985, has established its headquarters and main factory in Madrid, covering a total of 4,000 square metres. It also has a 2,000-square-metre production plant in Seville and sales offices in Barcelona and Lisbon. In total, it has 220 employees and an international portfolio of 700 customers.
SCP Sintersa's General Manager, Eduardo García Magro, said the company "has built its credibility and reputation on integrity, passion for excellence, unsurpassed service and close customer collaboration. Partnering with the ALA team will allow us to accelerate our ambitious growth plans and continue to deliver the best possible value for money on products and systems to our outstanding customer base."
Strategic development plan
ALA CEO, Roberto Tonna, also explained, "The acquisition of SCP Sintersa is an important step in executing our strategic development plan and enhances our value proposition as a one-stop shop for our customers. The SCP Sintersa brand, customer service levels and reputation are second to none in the market and we look forward to working alongside Eduardo, José Manuel, Ana and the whole team in Spain and Portugal as we continue to make ALA an even more international company. Our vision is to become the best supply chain integrator for high-tech industries, and adding electrical interconnection solutions to our portfolio is a key element of our long-term strategy."
Photo: SCP Sintersa