Bosch expands its R&D capabilities in Spain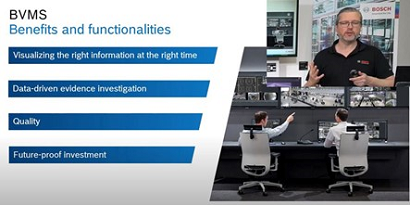 30 October 2019
It is recruiting 70 engineers for its new software center in Barcelona, and also has initiatives in Santander, Seville and Madrid
ITK Engineering, a subsidiary of Bosch, the German multinational, specializing in automotive and aerospace projects, has opened a software center in Barcelona's distrito 22@. Announced at the end of May, its aim was to recruit around 70 software engineers before year end. This selection process – as can be seen in the company's LinkedIn profile – is still open today.
The software hub will coexist in distrito 22@ with a number of other innovative companies and research, training and digital transfer hubs. The company itself has a training center in this district for its customers in the building technologies, power tools and thermotechnology divisions.
New projects in Santander and Seville
Bosch has also opened a laboratory specializing in the smart home, where it showcases its software solutions, sensors and services for controlling everything from heating and air conditioning through to security and domestic appliances for the home. The Smart Home Lab is located in Santander, on the floor of the Bosch building occupied by its subsidiary BSH Household Appliances.
According to Javier González Pareja, CEO of the Bosch Group for Spain and Portugal: "This is an innovative space where customers can see and experience the company's solutions for the smart home in a unique and shared space".
In its last report on its activity in Spain, the multinational also describes the result of its collaboration – for the second year running – with Seville City Council during the most recent Easter Week. This smart city project consisted of analyzing in real time the numbers of public and other factors in the streets in order to improve safety. This year, sound detection was added to the video analysis.
Vehicle sharing in Madrid
Meanwhile in the capital, Bosch is reinforcing its commitment to shared vehicles. After launching its shared electric scooter service in September 2018 with the Coup brand, this year it has opted to increase its fleet by 500 units, bringing it to a total of 1,350.
As part of its commitment to protecting the environment, the company has cut its CO2 emissions by 10% in the last two years, and this year plans to invest around two million euros in a range of measures to continue reducing its impact. In this same line, last autumn it signed an agreement with Acciona for the supply of electricity from renewable sources between 2019 and 2021.
A key market
Spain is an important market for Bosch, whose sales in 2018 were up 6% to a total of 2.5 billion euros. González Pareja explains: "After several years of continuous growth, Spain has once again proved to be one of the key markets for Bosch in Europe, thanks to its innovative and connected solutions in all business areas".
At the end of 2018 the company had 8,650 employees in Spain, when the group invested 80 million euros in the country.