Iberseries Platinum Industry
ICEX-Invest in Spain will be present at the next edition of Iberseries Platino Industria, to be held in Madrid (Spain) from 27 to 30 September.
It is an initiative of EGEDA and the Secuoya Foundation to bring together film and television producers, platforms, networks and creators, as key representatives of the industry.
During its four days, the event will offer activities, workshops, conferences, pitching sessions and master classes to analyse the challenges facing the production, distribution and exhibition sectors, and to define the future of the industry.
ICEX-Invest in Spain will take advantage of its presence at the event to promote Spain as an international film set and to present the Spain Audiovisual Bureau: a new centralised information point for companies in the sector, both for Spanish companies that want to internationalise their product and for foreign companies that want to shoot, co-produce or set up in Spain.
Iberseries Platinum Industry (IPI) is the largest international event for professionals linked to the audiovisual industry in Spanish and Portuguese. In 2021, the event had 2,500 accredited participants, 36 nationalities, 66 stands and 300 journalists. This September's event is the second edition in which they want to further consolidate and become an international benchmark for the film and audiovisual industry and promote the sector.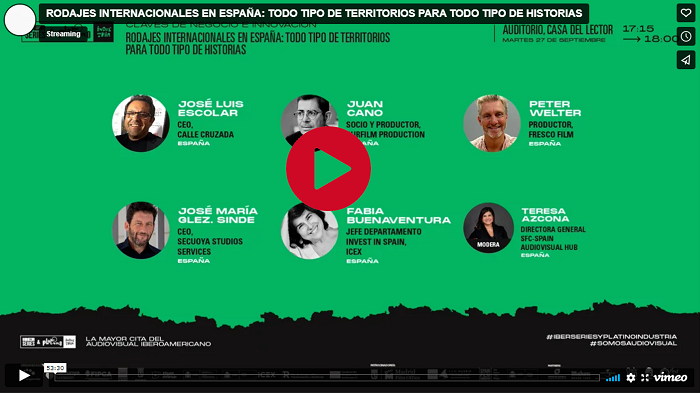 This activity is part of the Recovery, Transformation and Resilience Plan, funded by the European Union through the NextGeneration EU Fund