MARCHÉ DU FILM - CANNES FILM FESTIVAL
From 17 to 25 May, it will be held the 75th Cannes Film Festival, the most prestigious in the world, and its Marché du Film, one of the most anticipated by the film industry.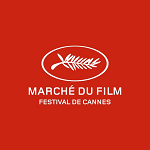 ICEX-Spain Export and Investment and the Institute of Cinematography and Audiovisual Arts (ICAA) are once again organizing the Cinema from Spain pavilion (Riviera A3-A5), which already has a presence similar to that of the pre-pandemic era. Exhibitors under this umbrella are AGADIC, Andalucía Film Commission, Basque Audiovisual, Begin Again Films, Bendita Films, Canary Islands Film, Cinema Republic, Feel Content, Film Factory, Film Madrid, Latido Films, Spain Film Commission and The Film Agency.

In addition, there will be a virtual pavilion with, in addition to the information on these companies and entities, a projection room to watch Spanish news online, promote the 'Spain AV Hub' plan and reinforce the Shooting in Spain message.
To complete this offer, the conference 'Spain Audiovisual Bureau | Your centralized info point to shooting in Spain'⁠ will be held on 22 May, in which Javier Yraola, Miriam Fernández and Eva-Julia Hernández from ICEX-Invest in Spain and Teresa Azcona from the Spain Film Commission will participate. The conference can be followed in person at the Marina Stage (Riviera) and online.