Technological entrepreneurship shows its potential at 4YFN
22 February 2018
32 startups meet in Barcelona at the ICEX-Invest in Spain pavilion
Four Years From Now (4YFN) is the startup business platform organised by Mobile World Capital Barcelona (MWC) which is held in the city of Barcelona between the 26th and 28th of February. Further to four years of existence, it has consolidated as the event of reference that enables startups, investors, corporations and public institutions to connect and launch new ventures together.
ICEX-Invest in Spain will participate in the MWC for its fifth consecutive year with the goal of showing the potential of Spanish technological entrepreneurship. In collaboration with Red.es and the Secretary of State for the Information Society and Digital Agenda (SESIAD in its Spanish acronym), it has organised a Spain Space in which 32 Spanish startups will participate in the area of mobility. More specifically, the companies which participate develop their activity in sectors such as: smart cities, cybersecurity and digital confidence, fintech, LOT/4.0 industry, apps, digital marketing, language technologies, health and social welfare applications, cloud computing, big data and digital education ICT solutions.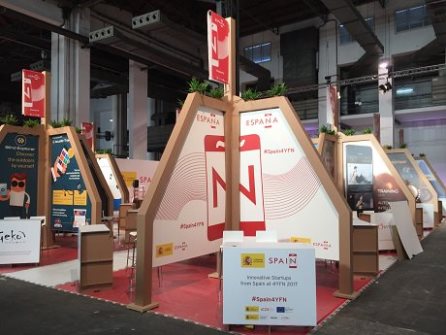 Cabify, first Spanish unicorn
Within the 4YFN framework, ICEX-Invest in Spain has organised a round table on Cabify, the first Spanish unicorn (a startup valued in more than 1 billion euro). With the title "Spain, new member of the unicorn lands". The following participated in this activity: María Jesús Fernández, Director of Financing and Relations with Investors of ICEX-Invest in Spain; Óscar Mielczarek de la Miel, Managing Partner and Executive Officer of Rakuten Capital; Beatriz González, Founding Partner of Seaya Ventures; José Zudaire, Managing Director of the Asociación Española de Capital, Crecimiento e Inversión (ASCRI); José Herrera, President of the Asociación Española de Business Angels (AEBAN) and Pablo Tapia, CTO and founder of Tupl, a startup which has just closed an agreement with T-Mobile US to deploy artificial intelligence technology.