Rakuten heads up Fever's new financing round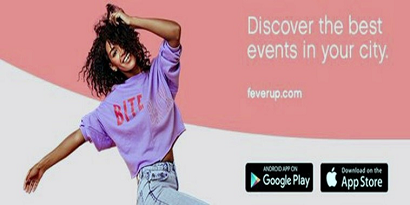 29 July 2019
With a total investment of 35 million dollars, it is one of the five largest venture capital transactions in Spain in 2019
Rakuten has headed the investment round closed by the Spanish company Fever at the beginning of July for a total of 35 million dollars. It was accompanied by other investors who had already participated in previous rounds, including Atresmedia, Accel, Philyra and Portugal Ventures, according to a press note from the startup.
This is not the first time the Japanese eCommerce giant has invested in a Spanish startup. The company is one of the official sponsors of FC Barcelona, and has previously invested in other Spanish companies such as Cabify and Glovo. Its participation in the Fever round is one of the five most important venture capital transactions in Spain so far this year.
Leisure experiences
Fever is a pioneer in the digitization of the leisure experiences sector. It is present in several Spanish cities, in addition to London, New York, Los Angeles, Paris and Lisbon. Over 70% of its revenues are now generated outside Spain. The new investment will enable it to continue its path towards international expansion with its sights set on new markets in Europe, United States and Asia. It also plans to enhance its technology development site in Madrid.
Fever's formula is to offer its users experiences so they know what they can do, and where and when they can do it. This is a trend with great potential according to the strategic consultants McKinsey, who estimate that spending on experiences is over 2,000 dollars per capita in the United States and Europe, and is growing by over 6% each year, almost four times faster than spending on physical goods.
Generation of synergies
This investment by Rakuten paves the way to a strategic generation of synergies between the two companies, with the aim of helping major events organizers and SMEs to attract more customers by using Fever's technology and data analysis.
Oskar Mielczarek de la Miel, Managing Partner of Rakuten Capital, says: "We were impressed by Fever's growth and its capacity to reach major audiences in big cities like Madrid, London and New York, and the quality and leadership of its team".
According to Ignacio Bachiller, CEO of Fever: "The support of major players like Rakuten allows us to continue expanding our technology platform with the entry into new markets, revolutionizing the market with new Fever Originals experiences. This round will reinforce our positioning as leaders in the digitization of the entertainment sector, and fulfill our mission of inspiring millions of people around the world".
Mass audience
Thanks to the support of Atresmedia, another of the investors involved in the previous financing round, Fever has become a key opinion leader for entertainment experiences such as music, theater, gastronomy, art, sports and fashion. It currently has a monthly audience of over 25 million unique users.
The business model has allowed the Spanish company to maintain a self-funded growth in the cities of New York, London and Madrid, where from which it reached its breakeven point in 2017 with year-on-year growth rates of over 100%.