Bayer increases investment by 60% on its 120th anniversary in Spain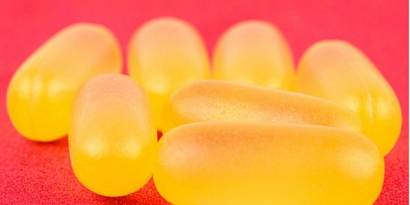 18 October 2019
It plans to invest 37 million euros in R&D and 23 million in infrastructures, creating 70 new jobs in four years in at Berlimed subsidiary
The pharmaceutical company Bayer has presented estimates for its investment in Spain for 2019. During celebrations of its 120th anniversary in our country it announced growth in investment of 60% on last year, a record for its time in Spain.
Specifically, the German multinational will spend a combined 59.5 million euros on R&D and infrastructures. The main beneficiaries are the four new R&D centers that have been added to the area of agriculture in the south of Spain and the Berlimed plant in Alcalá de Henares, whose facilities are being extended.
A single production center for soft gelatin capsules
The Berlimed plant is the only Bayer center in the world that has the capacity to produce soft gelatin capsules and anti-flu, multivitamin, gastrointestinal, analgesic and dermatological drugs, as well as food supplements, in this format. It has been a strategic center for the company since it was opened more than 20 years ago.
This year, the Berlimed plant will receive a total of 9 million euros. The funds will be used to improve infrastructures and launch the project to increase its production capacity. The Berlimed facilities are the most complete in the group, ranging from production to an R&D center for new product development, and including a pilot plant. Its production is exported to over 80 countries.
Four-year plan
The investment plan launched this year in the Alcalá de Henares plan will last until 2022 and involve total spending of 35 million euros. The current workforce of 409 professionals will grow by 70 (17%) over this period.
As Manuel Martínez, the CEO of Berlimed, explains, "This investment plan will allow us to improve production, research and innovation capacities in our center. The increased production capacity gives us the opportunity to continue to address new challenges and innovate to extend our product portfolio."
Commitment to Spain
Bernardo Kanahuati, CEO of Bayer in Spain and Portugal, insisted that "Spain is a key element for Bayer, because of its contribution to scientific progress in the areas of health and food. On this 120th anniversary, we want to strengthen our commitment to Spain with the biggest investment in infrastructure and R&D of recent years." He points out that none of this "would be possible without the collaboration of Spanish centers and institutions, which are models on the international stage, and the work of the 2,200 employees in our local organization."
During the event celebrating the anniversary, the acting Minister for Industry, Trade and Tourism, Reyes Maroto, stressed that "Over these years, Bayer has without a doubt been a success story; a clear example of commitment to innovation and to people. The result has been quality jobs and an important generator of wealth in our area. Bayer has three levers in its successful project: investment, sustainability and innovation."