A British report recommends investing in solar power in Spain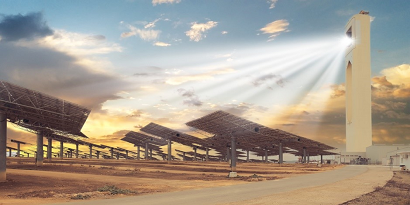 19 November 2019
Fitch predicts that its installed capacity will double by 2028 to 22,140 megawatts
Spain and Brazil will be two of the most attractive destinations for investors in solar power in the coming ten years. This is the main conclusion of the report entitled Solar Power Investment Hotspots: Outperformers And Markets To Watch, prepared by Fitch Solutions Macro Research at the Fitch group.
According to the forecasts in the report, in the coming decade Spain will be at the forefront of the deployment of solar capacity as a response to the private power purchasing agreements (PPA) and electricity sales in the European market. For its part, Brazil will attract investors due to solar technology cost deflation, and Vietnam is seen as a market to watch for the expected growth of its capacity starting from a very low base.
Outperformers
The report has detected that Spain and Brazil are "two outperforming solar power investment destinations". According to its forecasts expectations, between 2019 and 2028 a large solar project pipeline will be developed through private PPA deals. Additional solar power projects will be set up to sell electricity directly on the merchant market without government subsidies.
According to Fitch's projections, the Spanish market will closed 2019 with an installed solar power capacity of 11,065 megawatts. This figure will increase to 22,410 megawatts by 2028.
Upgraded forecast
Fitch's predictions represent an upgrade of its previous forecast for the Spanish solar sector. The authors attribute this change to their estimate that "growth will accelerate as the conjoining efforts of the private sector and the government will unlock substantial growth in the market". The market will therefore see an increasing number of PPA deals, whereby companies obtain electricity directly from generators, and this will help drive growth in the next decade.
Another key factor will be that solar energy will reach grid parity in the market; that is, for the first time generation costs will be below the general price. This will unlock the merchant market with projects that will sell electricity directly to wholesalers, becoming a key growth driver in the market over the coming five years.
The government, a key to growth
The formation of a new government will be key to achieving these predictions. The report sees this as essential because of the need to reform the sector and tackle the issues it is currently facing. It must also launch new annual auctions of 3000 MW to promote the growth of renewable energies and bring about its ambitious emissions reduction plan.
According to the draft of the National Energy and Climate Plan approved last February, renewable energy should account for a 74% share of the electricity mix in 2030, and 100% by 2050. In order to reach this target, Spain will need to install an additional 57 gigawatts of renewable energy capacity between 2021 and 2030