Spain continues to climb in the index of attractive countries for investment in renewables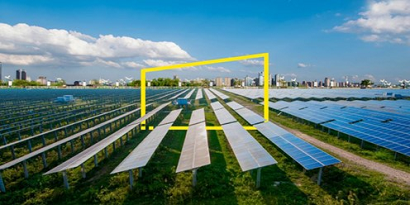 29 November 2019
Spain continues to climb in the index of attractive countries for investment in renewables
Spain has risen to 15th position in the 54th edition of the index of attractive countries for renewable energy  (Renewable Energy Country Attractiveness Index), a study compiled twice a year by Ernst & Young. This rise in the ranking is a further step in Spain's ascent in recent years from 29th place to its current position, thus confirming Spain's growing attractiveness for investors in renewable energy.
The new edition of the RECAI classifies 40 countries in terms of the attractiveness of their investment opportunities and the deployment of renewable energies in their territory. The list is headed by China, followed by the United States, both of which continue in the same position, whereas France surrenders its previous third place to India. Spain has changed positions with Canada which has fallen to 16th.
The benefit of the energy transition
The transition towards the generation of cleaner energy without relying on fossil fuels is a source of concern for national leaders, according to the report from EY. The difficulty of estimating the cost of this transition, and the importance given this cost without considering the benefit it will represent for the planet, is one of the major obstacles at the present time.
However, the report claims there is capital to tackle this cost, which can be seen in the "apparently insatiable appetite of large institutional investors for physical assets generating predictable yields". The challenge is to match these large capital funds with the developers who are building all the renewable energy facilities that will be critical for to tackling climate change.
In the latest edition of the RECAI, EY's experts underline that a new twist in the yield model could help bring together developers and investors.