Spain leads the growth in solar energy in Europe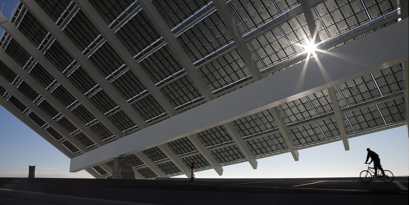 20 December 2019
According to the report presented at the COP25, this year Spain has marked up 28% of the new facilities in the EU
2019 has been one of the best years for solar energy in the European Union. A total of 16.7 GW were installed in the region, more than twice the 8.2 GW installed in 2018. Specifically, this is an increase of 104%, making this the year of fastest growth in the EU since 2010. These data were announced by SolarPower Europe on December 10 at the Climate Summit held in Madrid.
Among the 28 members of the European Union, Spain has become the undisputed leader of the solar market in 2019. This year, 4.7 GW of this energy have been installed in Spain, over 28% of the total for the EU. This is the first time Spain has headed this ranking since 2008, when it installed 2.8 GW. It is followed by Germany (4 GW), Netherlands (2.5 GW) and France (1.1 GW).
The beginning of a new era
The report underlines the "tremendous evolution" that has taken place in Spain in recent years, and explains that Spain was one of the first to introduce solar energy in its electricity mix, although it experienced some ups and downs in subsequent years. In any case, it interprets the growth in 2019 as "the beginning of a new era".
Looking ahead to 2020-2030, the report's outlook for solar energy is in line with the country's potential for solar resources. It attributes this expectation to the decision taken by the current government in 2018 to include energy transition on the political agenda. The European Commission itself described the draft of the National Energy and Climate Plan prepared by the Ministry for Ecological Transition as one of the most ambitious in the EU.
More solar capacity than other technologies
Returning to the total figures in the report, the European club closes the year with a total of 131.9 gigawatts, representing an increase of 14% compared to the 115.2 at the end of 2018. As indicated by Walburga Hemetsberger, CEO of SolarPower Europe, "Solar in the European Union is thriving. We have entered a new era of solar growth, with more new solar capacity installed than any other power generation technology in 2019".
The report on solar energy in the EU (EU Market Outlook for Solar Power) has been prepared by SolarPower Europe, the European association for the solar energy industry. Its data are the first estimates for systems connected to the solar energy grid in 2019 and are based on official data from government agencies wherever possible.