New tire reutilization plant in Puertollano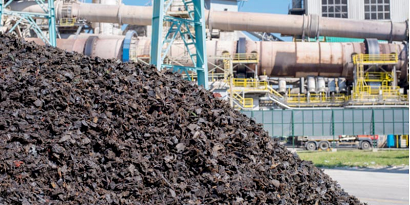 20 December 2019
The Life For Tyres facility will have an initial investment of 23.2 million euros and create 38 direct jobs 
The council of Puertollano (Ciudad Real) has authorized the construction of a plant for the treatment and re-purposing of unused tires in response to the application submitted by the company Life For Tyres, SL. According to the council website, this construction will represent an initial investment of 23.2 million euros.
The project has the backing of Fondos Miner, a subsidy raised by the Ministry for Ecological Transition's Institute for the Restructuring of the Coal Mining Sector and Alternative Development in Mining Regions. This subsidy in this case represents 3,575,000 euros, and is aimed at "small investment projects generating employment that promote the alternative development of mining regions".
Job creation
Specifically, according to Isabel Rodríguez, the town's mayoress, the new plant will generate 38 direct jobs and as many as 250 indirect jobs. This private initiative has also received 6.7 million in regional incentives and 1.4 million through funding lines granted by the Castile-La Mancha Finance Institute.
According to the mayoress, this investment "symbolizes industrial sustainability in terms of a circular economy, and is a commitment we make to the future of our city". Last April the plenary session of the town council authorized the acquisition of this 62,722-m² site by Life For Tyres. Subsequently in May, the under-Ministry of the Environment of the Associated Communities of Castile-La Mancha approved the waste treatment operations.
Project developed by a Spanish engineering firm
Last October, the council website reported that this project would be developed by the Spanish engineering firm Idom, and raised the total investment to 27.8 million euros. The works are expected to begin in the first quarter of 2020.
The new plant will apply a high-tech process for state-of-the-art depolymerization following the most stringent environmental and quality standards. The aim is to recover 27,010 tons of used tires each year with which to obtain secondary materials for the industry such as 8,508 tons of recovered carbon black, 6,944 tons of depolymerized petroleum and 3,511 tons of high alloy steel.