Taiger inaugurates its new center for R&D in artificial intelligence in Segovia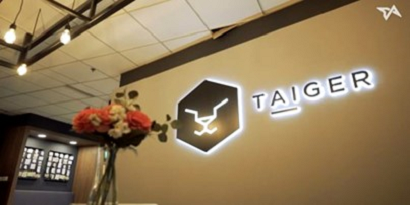 20 December 2019
It plans to invest 3.7 million euros and create 75 jobs in three years
This December 20, Taiger has inaugurated its new R&D center in Segovia. The Singapore-based artificial intelligence company works to help organizations optimize their operating efficiency by automating complex cognitive tasks. Specifically, it specializes in applying this technology in the financial, legal and insurance sectors and in the public administration. Among other customers, it has worked for Banco Santander, Bank of America and the government of Singapore.
The announcement was made by the company itself on its profile on the social network LinkedIn, and refers to a news item published in eldiasegovia.es. In the same publication the company notes its ten-year trajectory since its CEO, Sinuhé Arroyo, a native of Segovia living in Singapore, set up the project with "an international vision, but without forgetting his origins", after obtaining his doctorate in artificial intelligence in Austria.
From a provisional to a permanent office
According to the online Segovia-based news outlet, Taiger had been seeking offices in the city since October, when it began to operate provisionally in a co-working space located in the Palacio del Marquesado, in Calle Marqués del Arco. The experience was apparently so positive that the company has decided to make this 17th-century building into its permanent office, attracted by its aesthetic appeal, its location and its suitability for organizing presentations and events.
Taiger plans to invest 3.7 million euros in this center for research into artificial intelligence, which will be co-funded by the Castile-León regional government. It began operating in October with seven employees, who have now grown to 20 as it celebrates its official inauguration. The aim is to increase to 75 employees in three years and 150 in five.
New hires
The profiles the company is seeking to make this center grow are people with a background in research, and training in programming, engineers, computer linguists, project managers and doctors, among others. The vacancies can be consulted directly on their website at www.taiger.com.