Spain is the largest European market for power purchase agreements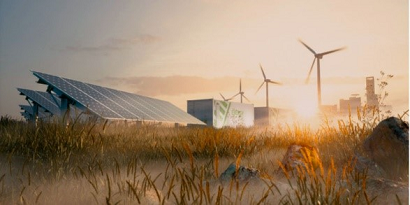 05 March 2020
This is the claim of the report on market parity in solar and onshore wind energy by Enervis Energy Advisors
2019 was a very good year for power purchase agreements (PPA) in Europe. These agreements guarantee the viability of major solar power and wind plants and have significantly increased in the last year, with Spain as the indisputable leader. This is the finding of the report on market parity of solar photovoltaic and onshore wind power published by Enervis Energy Advisors, entitled "Status Quo: Market Parity of PV and Onshore Wind in Europe".
According to the figures compiled by the German consultants, Europe currently has projects underway for the construction of wind and solar farms associated with bilateral PPA agreements for a total of over 51 gigawatts. This power already has consumers guaranteed for a specific period of time, with the resulting savings in the emission of greenhouse gases into the atmosphere.
New projects approved
The study by Enervis analyzes data from 25 countries and reveals that Spain is the largest European market for PPA agreements. In 2019 alone, Spain agreed to the implementation of solar power projects associated with PPA agreements for a total of 4.39 gigawatts. Italy came a distant second with 1.91 GW, followed by Germany with 1.05.
According to Enervis' forecasts, the growth observed in this type of agreement in 2019 marks the start of a trend that looks set to continue in coming years, particularly in countries in southern Europe that enjoy greater solar radiation.
Market parity
Underpinning the interest in this type of agreement is the significant price increase in European wholesale electricity markets in 2018, with an average of 21% on the continent as a whole. Although this trend slowed in 2019, interest in unsubsidized renewable projects had already been piqued due to the fact that last year finally saw the long sought-after market parity of photovoltaic solar power and onshore wind power in a large number of European electricity markets. This means that it is now profitable to produce clean energy without subsidies.
The increase in the price of CO2 and the announced closure of coal and nuclear plants that will lead to an increase in wholesale prices are among the other reasons that are whetting large companies' appetite for renewable energies, whose production costs are clearly on the way down.