Sovereign Wealth Funds focus on technology and life sciences, according to IE University and ICEX-Invest in Spain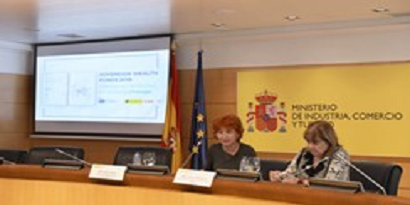 06 March 2020
Between January 2018 and September 2019, sovereign wealth funds invested €1.5 billion in Spain
In the last two years, technology and life sciences have proven to be the preferred sectors of investment for sovereign wealth funds (SWFs), while sectors such as real estate and infrastructure are losing relative weight. This trend highlights a significant change in SWFs, which are traditionally characterized by continuity. This is one of the main conclusions of the Sovereign Wealth Funds 2019 report, from ICEX-Invest in Spain and the Center of the Governance of Change at IE University.
A more detailed analysis of 53 different industries shows 50% of sovereign wealth funds' investments tend to be sectors that are disruptive in nature, pointing to a relevant shift in investment strategy.
The transactions made in biotechnology, software, fintech, or data are particularly noteworthy. Companies that provide urban mobility or e-commerce services are also preferred targets for SWFs. Four traditional industries are at the bottom of the top 10: real estate logistics (closely linked to the boom in digital consumption), food, premium office real estate and healthcare.
The investment destination of funds over this period show change in a context usually defined by continuity. The United States, China, and India remain the main destinations. However, investments in the United States are led by funds established in countries with strong bilateral relations, while investments by Chinese sovereigns are falling, in a period marked by the trade war.
The Sovereign Wealth Funds 2019 Report presents a historical analysis of direct investments of SWFs in venture capital rounds. The period 2018-2019 was a record year in this complex and risky asset class. The report shows that sovereign wealth funds accounted for almost 10% of the overall volume invested in startup financing rounds in 2018. In fact, at least 16 different sovereign wealth funds are participating in these funding rounds, the most prominent being Singaporean funds Temasek and GIC. In addition, the report analyzes the evolution of the Vision Fund. This technology fund is the largest ever ($98.5 billion), with major support from the Saudi sovereign wealth fund. However, the report also shows that there are risks involved when investing in fast-growing startups, following the collapse and subsequent rescue of WeWork or the severe falls in the stock market value of Uber or Slack.
Sovereign wealth funds focus on biotechnology and green assets linked to SDGs
Biotechnology has become a new battleground between China and the United States in regard to attracting sovereign investment. The associated economic development potential, the search for solutions to long-term problems (ageing, diseases linked to urbanization, and new forms of nutrition) and the need for patient capital, make biotechnology companies a privileged niche for sovereign investment.
In addition, the report shows how funds are reacting to poor financial results, such as those seen globally in 2018, and presenting results in line with their long-term investment philosophy. In this sense, the report finds that funds, which have different mandates (stabilization, savings, development), also obtain different returns in line with each mission.
The report includes detailed analysis of sovereign investments in Sustainable Development Goals (SDGs). Sovereign wealth funds invested in "green assets" linked to clean energy and climate action SDGs, at least $15.8 billion in the period under review, a relatively low figure compared to its total assets (0.2%) but growing in relation to investment activity (11%).
This year, the report analyzes the Mubadala Investment Company in detail. Mubadala, with its $229 billion under management, is an instrument of the Abu Dhabi government to achieve a diversified and globally integrated economy. The chapter unveils Mubadala's ambitious strategy for economic development based on three pillars: innovation, sustainability, and partnerships.
Spain, an attractive country for investment by sovereign wealth funds
Spain is on the radar of sovereign wealth funds now more than ever. Between January 2018 and September 2019, sovereign wealth funds invested €1.5 billion in Spain. Sovereign wealth funds, and in particular those from the Gulf Cooperation Council (UAE, Qatar, Kuwait, and Oman), and Asia (Singapore and China) have invested intensively in Spain in recent years, showing an interest in a diverse range of sectors.
Previously, funds investing in Spain tended towards the traditional sectors such as energy, infrastructure, and real estate. However, in recent years there has been increased interest in areas such as services and technology, with higher added-value. These more recent investments are of greater strategic value for SWFs because they access to knowledge and gain industrial capabilities to be applied at home economies.
Mubadala's recent participation via its specialized venture capital arm in the Spanish startup Glovo is worth noting. The last financing round, in December 2019, valued the startup at more than $1 billion, making it the second Spanish unicorn after Cabify. Another example is Temasek, which participated in 2018 in an investment round in Flywire, a cross-border payments startup. In addition, ADIA and GIC have bought into Cellnex, which provides wireless telecommunications infrastructure, essential for the growing traffic of data, voice, and audiovisual content. In the coming years, it is expected that investments in traditional sectors will be complemented by this type of smaller but highly strategic investments.
The Sovereign Wealth Funds Report 2019 was presented on Friday March 6 by Javier Capapé, Director of the Sovereign Wealth Research at the IE Center for the Governance of Change, with María Peña, CEO of ICEX and Susana Malcorra, Dean of the IE School of Global and Public Affairs.
"At ICEX-Invest in Spain, we are aware that knowing the strategy of the big international investors, such as sovereign funds, helps to position Spain as an investment destination. An industry that has more than 90 public or public-private funds, in more than 50 countries, and assets of $8.3 trillion is impossible to ignore," explained María Peña.
"Sovereign Wealth Funds have the power to make great impact through their investments and to foster change. A good example is the biotechnology sector which is becoming an increasingly prominent niche that requires patient capital provided by sovereign funds. Sovereign wealth funds also might play an important role in pushing the Sustainable Development agenda. Recent investments in sustainable infrastructure and energy, new forms of urban living, food, consumption and transportation – all fundamental industries to achieving SDGs- show the relevant role of SWFs as patient and large capital providers" said Javier Capapé, Director of Sovereign Wealth Research at the IE Center for the Governance of Change, and editor of the report.