Equity4Good is joint leader of Fiction Express's new investment round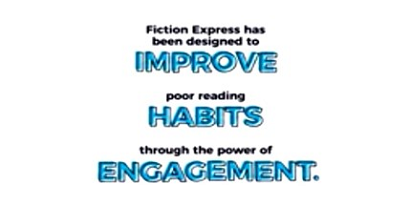 15 April 2020
The investment vehicle supported by the European Investment Fund participates in the 600,000 euro contribution
Fiction Express, the platform for the promotion of reading owned by the Spanish company Boolino, has closed an investment round of 600,000 euros led by Equity4Good, the investment vehicle for Ship2B, the accelerator for startups with social impact, and by two business angels from Barcelona specializing in B2B and company internationalization.
Equity4Good is endowed with four million euros, of which 75% comes from the co-investment of the European Investment Fund. In November 2018, the EU institution announced the investment of three million euros in Equity4Good to support social companies in the seed, early and late stages in Spain.
Equity4Good's policy of participating in startups ranges from the contribution of between 40,000 and a 100,000 euros in the case of a first round, to a maximum of 400,000 euros in subsequent rounds.
Innovative edtech tool
Boolino was created in 2011 with the aim of encouraging reading among children and young people. The Fiction Express platform is an innovative edtech tool (the symbiosis of technology and education) that represents a strategic commitment for the company at the international scale, and has been recognized as such by organizations around the world in both the edtech sector itself and in the educational content sector.
The goal of Fiction Express is to connect children and young people with professional authors in order to incentivize and improve their reading skills by applying co-creation and creative dialog. Every eight weeks it starts the publication of three books, launching a new chapter each week. What happens in these books is decided based on the readers' votes and their creative dialog with the author.
Strategic plan
Fiction Express was first launched in the United Kingdom in September 2017, and since then it has reached 20 countries in Europe, Latin America and Asia. The 600,000 euros raised in this investment round will be used to roll out the first phase of the five-year strategic plan prepared by Fiction Express. In the words of its co-founder and CEO, Sven Huber, this stage "aims to strengthen the company's commercial structure in Spain and promote the tool in the country".
So far, the platform has closed three institutional agreements for its use in education centers, the most important of which was signed with the regional government of Castile-León and consists of a pilot program in forty schools. Subsequently, in a second stage, Fiction Express plans to expand to new countries with the goal of reaching over ten million students in 50 countries by 2025.