Endeavor Catalyst takes part in Wallbox's Series A investment round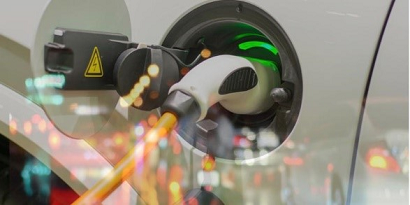 29 May 2020
The Catalan company captures 23 million euros to stimulate R&D and its international growth
Endeavor Catalyst, a US company specializing in co-investment to support entrepreneurs, has taken part in the Series A investment round completed by Wallbox in early March, which was headed by the venture capital fund Seaya Ventures. The Spanish company specializes in the design, development and manufacture of intelligent charging solutions for electric and hybrid plug-in vehicles for domestic and commercial use. This investment reached 23 million euros, and will serve to drive its growth in markets in China and North America, in addition to reinforcing its efforts in R&D&I.
Founded in 2015, Wallbox's main office and production plant are in Barcelona, where it also carries out its R&D and testing activities. In its Madrid facilities it coordinates the development of its charging management platform (myWallbox) and its after-sales and installation service. It counts leading vehicle manufacturers among its customers, and has subsidiaries in Germany, United Kingdom, Netherlands, France, United States and China. In China it has a production plant dedicated exclusively to sales in the Chinese market.
Entrepreneurial potential
Enric Asunción, co-founder and CEO of Wallbox, was previously in contact with Endeavor through a series of mentorships and selection panels that finalized in August 2019. On that date, in the International Selection Panel held in Quito (Ecuador), the US company awarded him the category of high-impact entrepreneur.
Allen Taylor, Managing Director of Endeavor Catalyst says: "We have been working with Enric and the Wallbox team for over a year now, and we've been impressed by the vision he has created for the company and the speed at which they are turning it into reality". Referring to their work and the Catalan company's commitment to urban sustainability, he adds: "Innovators like Enric are creating the technologies – and jobs – of the future, and that's what the world needs today more than ever".
Major investors
The second tranche of Series A investment launched by Wallbox concluded with the capture of 12 million euros. The total investment in the round amounted to 23 million euros. This was headed by Seaya Ventures, and also featured the notable participation of Endeavor Catalyst and of investors who had previously committed to the company, such as Iberdrola.
Wallbox has a production capacity of around 100,000 chargers in its Barcelona plant, similar to the factory it opened last year in Suzhou, 100 km to the west of Shanghai (China), where it works through a joint venture with a local company, Changchun Fawsn.
As Enric Asunción explains: "Over the last year, we have made significant strides both in growing our distribution and the development of advanced charging technologies". In 2019 it also opened its office in Mountainview (California, United States), from where it distributes to countries in North America.