The Swiss company Ypsomed is seeking between 30 and 40 software developers for its new center in Barcelona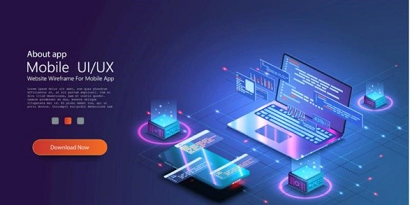 08 June 2020
This medical technology company is transferring part of its activity to Spain to design its own applications for configuring and managing its devices
According to the Spanish Economic and Commercial Office in Bern, the medical company headquartered in Burgdorf has been unable to find suitable staff in Switzerland, and has decided to transfer some of its activities to Spain and set up a new team of IT specialists in Barcelona.
Ypsomed is a leading Swiss company in the development and production of injection and infusion devices for self-medication, and specializes in the treatment of diabetes with over 30 years' experience. So why does it now need a software development department? The answer lies in the insulin pumps it manufactures in Burgdorf, the location of their head office, in Solothurn and in other points throughout Switzerland.

Ypsomed needs to design its own software to configure these products and for their associated smartphone apps. Until now, these projects when required had been developed in Burgdorf and Solothurn, and through external companies. However, Ypsomed has decided to reduce its dependence on third parties and create its own IT development center, as announced in the company's annual report published last Wednesday 27th.

However, it will not be built on any of these sites, but in Barcelona. "We would have liked to expand our team in Switzerland", says the Ypsomed spokesman Thomas Kutt. "However we realized that even after several years of searching, we were unable to find the right people in the local market". The city that was finally selected for the new software development center was Barcelona, where the company expects to hire 30 or 40 people in the medium term.

The company has been relatively unaffected by the Covid-19 crisis
Unlike many other companies, Ypsomed has barely suffered the effects of the coronavirus crisis. The production and supply chains have been maintained at all times, and losses – of around 25% – have been seen in only a few markets. The production and supply chains have remained active at all times, as hardly any cases of Covid-19 were detected in the company's offices: Burgdorf had none, Solothurn two and there was one case in a plant abroad.
 
Source: the Swiss newspaper Der Bund.