Barcelona secures the rights to host the MWC until 2024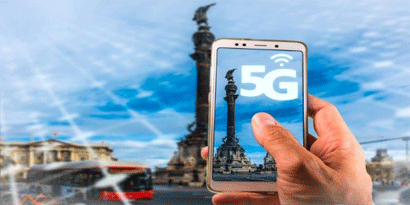 04 August 2020
Nadia Calviño and Carme Artigas formalize their incorporation into the board of trustees of the organizers of the world's largest telecommunications fair
On July 9 the Board of Trustees of the Mobile World Capital Barcelona ratified the agreement to extend the right to host the Mobile World Congress (MWC) in Barcelona through to 2024. This announcement by the organizers of the international trade fair, which transforms Barcelona into the world mobile capital, was a sign of optimism after the cancellation of this year's edition due to the Covid-19 pandemic.
The GSMA, organizer of the MWC Barcelona, signed the agreement during the meeting of the Board of Trustees, which also has a representation from the Ministry of Economic Affairs and Digital Transformation, the Regional Government of Catalonia, Barcelona City Council, Fira de Barcelona, the operators Telefónica, Vodafone and Orange, Damm and CaixaBank.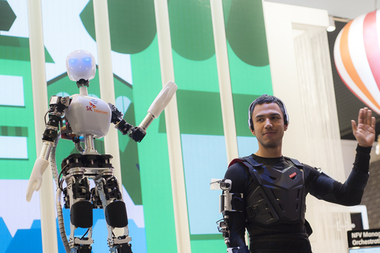 Public-private partnership
The incorporation of Nadia Calviño, third vice president and minister of Economic Affairs and Digital Transformation, and Carme Artigas, Secretary of State for Digitization and Artificial Intelligence into the Board of Trustees was formalized in the same meeting.
Headquartered in London, the GSMA is the body that represents the interests of over 750 mobile operators around the world, in addition to another 400 companies including device manufacturers, software developers, equipment suppliers and other companies in the sector. The MWC is organized as an example of public-private partnership, and has an important economic repercussion in Barcelona and in Spain. MWC Barcelona is the leading world event in mobile technology, and is attended each year by over 110,000 participants from more than 200 countries.
Looking toward the future
The 2021 edition will take place from March 1 to 4. John Hoffman, CEO of GSMA, said in April: "In these trying times, it is ever essential to look forward to the future", and he added: "MWC Barcelona 2021 will be part of the economic recovery process as we come out of these difficult times".
Hoffman says of the extension of its commitment with the capital of Catalonia: "By extending through 2024, we are demonstrating our commitment to our ecosystem as well as the host city and our strong and mutually beneficial working relationship. We are pleased to report that we have had tremendous support and early commitment with many exhibitors for future editions".