Invest in Spain supports 19 entrepreneurs in a digital Startup Olé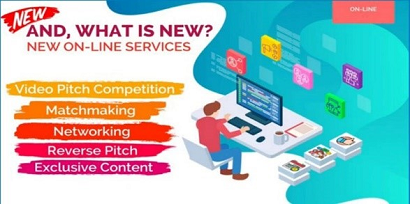 08 September 2020
The internationalization of this event is guaranteed by the support of ICEX, together with the European Commission, the European Parliament and the General Ibero-American Secretariat
ICEX–Invest in Spain is taking part in Startup Olé (https://startupole.eu/), the technological entrepreneurship congress to be held from September 9 to 11, and which this year will offer a delegation of 19 startups the opportunity to connect with investors and other important actors in the world of technology and innovation.
Although due to the healthcare crisis the activity will finally take place entirely online, participants will have the opportunity to defend their project before investors in pitch competitions, and have access to individual meetings with them.
This is the fifth year that ICEX-Invest in Spain has sponsored this activity, in which it has participated since the second edition. Figures for the event have increased exponentially every year, and this year it will feature the presence of 850 startups, over 250 corporations and investors with an investment portfolio of 50,000 million, and almost 30,000 visitors from over 120 countries.
What is it?
The mission of Startup Olé is to connect startups, innovative SMEs and spin-offs with the main actors in the international ecosystem: corporations, investors, accelerators and incubators, universities, science and technology parks, governments and public administrations, in addition to institutions and the media.
It is a chance to discover at first hand the latest trends and changes in Spain's technology and innovation sector. This is a place for exchanging ideas and new solutions after the impact of the crisis and in this new environment.
This activity is aimed at early-stage companies that are less than five years old, with revenues of under 3 million euros, fewer than 30 employees and that are ready for business (already launched in beta)