Haivision acquires Teltoo to strengthen its cloud video capabilities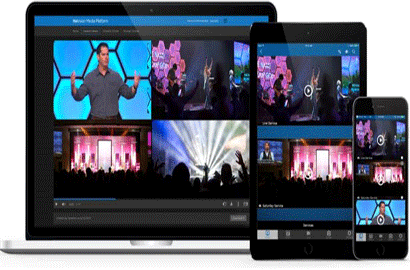 24 September 2020
This is the Canadian company's second purchase in Spain after it acquired LightFlow in late 2019
Haivision, a company specializing in live video streaming technologies, has acquired the Spanish company Teltoo. It was drawn by Teltoo's innovative technology in real-time peer-to-peer (P2P) video streaming and WebRTC. This will increase Haivision's experience in cloud-connected video streaming for contribution and distribution, and now add video delivery
Another advantage of this deal is that it will enable Haivision to apply its machine learning and artificial intelligence capabilities to real-time network analysis, allowing it to optimize low-latency, end-to-end video workflows. Teltoo's technology focuses on scalable and sustainable Internet delivery, combining P2P, WebRTC and advanced real-time network analysis to optimize video delivery for operators, media companies and enterprises.
Shaking up the industry
Once the acquisition is completed, Haivision will integrate Teltoo's technology into its products to offer viewers around the world a top quality experience. The company's president and CEO, Mirko Wicha, said: "Teltoo has a deep understanding of the application of this technology with unique knowledge of network topology optimization. Combined with our expertise in multi-CDN and artificial intelligence, Haivision is poised once again to revolutionize the video streaming industry."
Teltoo CEO Pablo Hesse said: "Together with Haivision, we are well positioned to achieve our vision of setting the new standard for video streaming delivery."
Strengthening the organization
Haivision was founded in 2004 and has offices in America, Europe and Asia. Teltoo is its second acquisition in Spain after it bought LightFlow Media Technologies, also based in Madrid, in the third quarter of 2019. Now the parent company plans to integrate the teams of both to strengthen the organization.
The acquisition of LightFlow brings new artificial intelligence and machine learning technologies that Haivision intends to apply to video encoding, content indexing, object detection and optimization of video contribution, distribution and delivery for low-latency live streams or video on demand.