SMC will double the size of its central facilities in Vitoria
27 October 2020
The Japanese firm, which has 30 employees in Spain and Portugal, will invest 20 million euros over two years 
The Japanese multinational SMC Corporation has announced that works are now under way to expand its facilities in Vitoria, Álava, its headquarters in the Iberian Peninsula. SMS, which specializes in industrial automation systems, will double the size of this site over a two-year period. It has been there for over 30 years.
The company plans to invest 20 million euros in this project. In a statement, the company says it is "one of the biggest investments launched this year in the Basque country's industrial sector." SMC specializes in the technological development and creation of components, providing automation solutions to the industry worldwide. It boasts more than 60 years of experience in this market.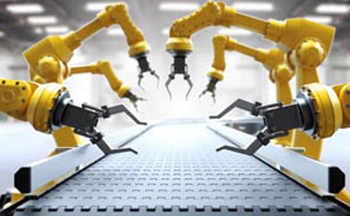 Job creation
As SMS states in its announcement, once the renovated facilities are up and running, the multinational will create new jobs to run them. The Vitoria headquarters currently has more than 200 employees, who account for the majority of the more than 350 working on the Iberian Peninsula.
As SMC Spain CEO David Gallego explains, "at SMC we are aware that our employees are an essential factor in achieving success. They represent us before our customers and the industry in general. This is something we feel very proud of and it encourages us to keep striving to do our best".
Corporate strategy
With this project, SMC wants to enhance its business model, and the quality and efficiency of its brand. The company's board of directors says that "we have our sights set on further sustainable growth, so that we can adapt to the environment in an innovative and efficient way, to follow through with our growth plan and to maintain our corporate strategy of being close and in direct contact with the industrial community".
The current facilities occupy a useful built area of 10,000 square meters, which will be increased by nearly 60% with the expansion project. The new building will include details that will make it highly efficient both in terms of energy and water consumption and in the materials that will be used to build it.
In addition to increasing its production and logistics capacity, the new facilities will be made ready for flexible manufacturing, adapted to the needs of each customer. David Gallego explains it like this: "Working side by side with our clients, anticipating future technologies and playing an active role in being competitive, bringing down costs, rational use of materials and reducing our carbon footprint will help to create more efficient and sustainable industrial and social environments, and will allow us to successfully meet our future challenges as a company".