The EC praises the Spanish energy renovation strategy
23 November 2020
The experts from the Buildings Performance Institute Europe say it is Europe's best 
The Energy Renovation of Buildings in Spain Strategy (ERESEE 2020) which has been drawn up by the Ministry of Transport, Mobility and Urban Agenda has been rated as outstanding by the group of independent experts who have analyzed it on behalf of the European Commission (EC).
The report by the Buildings Performance Institute Europe (BPIE) says that it is the best of the national strategies presented to the EU in compliance with the mandate of Directive 2010/31/EU.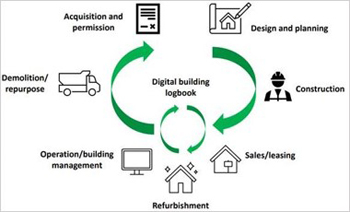 Bringing down energy usage
The strategy presented –updated based on previous strategies, from 2014 and 2017–, evaluates possible scenarios for renovation, both in the residential and tertiary sectors, with the aim of reducing final energy consumption in buildings by 36.6%. It also aims to completely eliminate energy consumption from fossil sources by 2050. The proposals include measures and progress indicators for the cost-effective transformation of existing buildings into highly energy-efficient buildings.
The BPIE report pays special attention to the treatment of energy savings and other added benefits, and its detailed account of progress made in implementing the 2017 strategy.
Potential for economic recovery
The BPIE is made up of a non-profit and independent European group of experts, specialized in the analysis and dissemination of good practices and policies designed to improve energy performance in buildings. The EC's positive assessment of the Spanish strategy will give an extra boost to the implementation of its proposals, while recognizing the potential of energy renovation in the recovery of the Spanish economy.
An outstanding track record
MITMA submitted the strategy to the EC on 15 June, as agreed in an EC directive of 2018. The two previous versions, which were analyzed by another institution, the Joint Research Centre (JRC), had also been rated with the highest score among the 31 presented by the European countries (in the 2017 version, tied with the French proposal).
The commitment to the energy renovation of buildings is one of the fundamental objectives of the European Union, as reflected in the "Green Deal", which the EC presented in early 2020, and where renovation plays a leading role.