Vtex chooses Barcelona to manage customer experience in Western Europe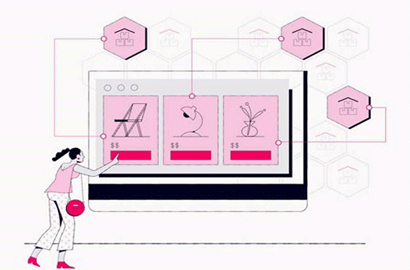 19 October 2020
The Brazilian company has just become a tech unicorn, reaching a value of $1.7 billion 
The Brazilian multi-tenant e-commerce platform, Vtex, has presented its positioning plan in the Spanish market. Operating in our country since 2017, its objectives will focus on becoming a benchmark in Spain through creating innovative solutions and providing a rapid response through its technology. The company will focus on sectors such as food, electronics and fashion.
Customer experience is one of the multinational's priorities, which now has offices in 16 major capitals in Europe and America. These cities are now joined by Barcelona, which Vtex has chosen to install the official headquarters of its customer experience department for Western Europe. As Daniela Jurado Jabba, director of the company for Western Europe, explains, "We have chosen Spain because there are professionals with great talent to serve the entire region and because it occupies a strategic geographical position for our clients."
Digital transformation
Vtex currently has more than 2,500 clients around the world. These are online e-commerce platforms to which it offers comprehensive solutions that provide a global response to their needs. Its proposal adapts to all sales channels, both digital and physical, from B2B and B2C to door to door, call center and marketplace.
The Brazilian company helps its clients accelerate their digital transformation. It achieves this with a platform "based on an elastic and scalable multitenant cloud infrastructure that provides reliability and customization," as it explained in a press release. A very important need today, as Jurado highlights, "Digitization accelerated by the COVID-19 crisis has only intensified our objectives in Spain and the other European countries."
Tech unicorn
To finance its next steps, Vtex has also announced it has raised $225 million in a Series D funding round. This is not just any announcement, because with this figure the company is now valued at $1.7 billion. This has resulted it in achieving tech unicorn status, a category that very few companies reach.
For Jurado, the investment round reinforces Vtex's commitment to collaborative commerce, "This investment excites us mainly due to the fact that it allows us to advance even further at the product level, by hiring more than 100 developers and, at the expansion level, allowing us take our legacy to new markets". Specifically, the company will use these funds for acquisitions, job creation, innovation and growth in the markets of Europe, the United States and the Asia-Pacific region.