Alstom to manufacture eight new trains in Spain for the Santo Domingo Metro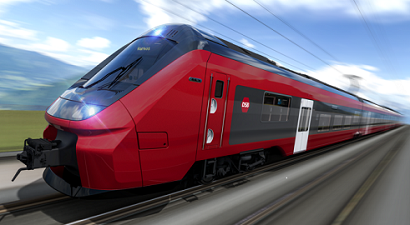 07 September 2021
The work will be carried out at the Alstom plant in Santa Perpetua (Barcelona)
Alstom's subsidiary in Spain will manufacture, supply and commission eight new trains for Line 1 of the Metro in Santo Domingo, the capital of the Dominican Republic. The vehicles will be manufactured at Alstom's Santa Perpetua plant in Barcelona, and the first two trains will arrive at the port of Santo Domingo approximately 18 months after signing the contract. These new trains will be added to the 25 Metropolis trains that Alstom previously supplied to the Santo Domingo Metro for Line 1 and the 21 Metropolis trains for Line 2, making for a total of 138 cars since 2009.
The new trains will have the same appearance, functionality and features as the Metropolis trains currently operating on the Santo Domingo Metro, with wide doors, spacious aisles and low floors for optimal passenger flow. They will also have additional features and technological advances to improve the passenger experience and optimise operations and availability, including LED lighting in the passenger area, Wi-Fi connection for loading multimedia files and transmitting data to the control unit, as well as improvements in the passenger information and alert system, train control and self-diagnostic systems.
Alstom won the international public tender managed by the Transport Reorganisation Office (OPRET) and funded by the Agence Française de Développement (AFD). This is a priority project for developing infrastructure in Santo Domingo and increasing the transport capacity in the country's capital.  "With the announcement of this new contract, Alstom is reaffirming its commitment to continue to work hand in hand with OPRET on the road to a greener and smarter mobility that provides a sustainable solution for transport in Santo Domingo and the Dominican Republic", said Iván Moncayo, Managing Director of Alstom in the Dominican Republic.  
Photo: Alstom