American Tower Corporation acquires the Telefónica towers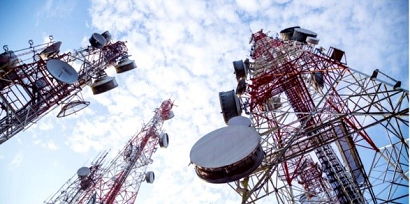 22 February 2021
It pays 7.7 billion euros for Telxius Towers, owner of 31,000 telecommunications towers
Telefónica already has a buyer for Telxius Towers, the company that owns 30,722 telecommunications towers in Spain, Germany, Brazil, Chile, Peru and Argentina. This is the US company American Tower Corporation, which has announced an agreement with the Spanish operator to the tune of some 7.7 billion euros. The buyer also acquires the rights to build another 3,300 new towers in Germany and Brazil, with an investment of $500 million until 2025.
Telefónica explains that the sale was closed in two separate packages, one for the European business and one for Latin America, and each is subject to closure by the corresponding regulatory authorities. The Spanish company has also assured that the agreement includes a commitment by the buyer to maintain the company's jobs. It will extend the rental contracts of the towers to the Telefónica group so it can continue to provide its telecommunications services.

Solid organic growth
According to Tom Bartlett, CEO of American Tower: "This transaction is transformational for our European business and will establish American Tower as one of the largest independent communications infrastructure providers in Europe. It is also complementary for our Latin American portfolio and positions us to drive strong long-term organic growth across both regions while augmenting our new build programmes and enhancing our relationships with key tenants".
Bartlett notes: "We are excited to broaden our partnership with Telefónica by acquiring a high-quality, well-located portfolio of sites that will further diversify our global footprint and enhance our ability to help provide broadband connectivity for billions of people".

More ambitious goals
José María Alvarez-Pallete, CEO of Telefónica, says: "This is a deal that makes strategic sense within our roadmap. American Tower was our second supplier after Telxius". As for the future, he advances: "After this great operation we will continue to focus on our most ambitious objectives: the integration of O2 with Virgin in the United Kingdom, the purchase of Oi mobile in Brazil and the reduction of debt."
Once the transaction is closed, American Tower will become Telefónica's leading supplier in both Europe and Latin America, while also remaining a key partner in strategic projects in Brazil, Argentina and Colombia.