Ardian makes first telecommunications investment in Spain with Adamo purchase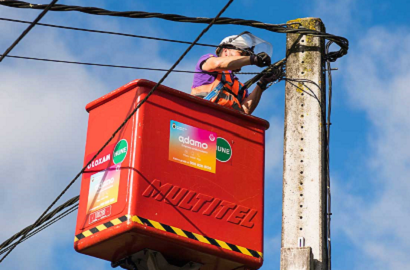 20 October 2021
The French private investment firm reinforces its interest in Spain as a strategic market
Ardian Infrastructure has reached an agreement with the Swedish venture capital fund EQT to purchase 100% of the fibre optic operator Adamo. This acquisition reinforces Ardian's interest in Spain as a strategic market. The private investment firm announced that as part of the deal it will work alongside Adamo's management team to reinvest in the company in order to pursue its ambitious growth plan. With the support of Ardian, Adamo will in turn continue to promote the organic expansion of its network and analyse opportunities to acquire new networks. The Spanish telecommunications operator has a network covering over 1.8 million homes in Spain and serving about 250,000 subscribers in 27 provinces, and in the coming years it aims to reach 3.2 million homes and expand its main network to more than 11,000 km.
"The Spanish market remains very attractive for us. Our focus will now be on working together with the Adamo team to create value for the company and all its stakeholders, while at the same time helping to address the serious problems that rural areas in Spain face and boosting their economic and social development", said Juan Angoitia, co-head of Ardian Infrastructure in Europe. Martin Czermin, for his part, CEO of Adamo, highlighted Ardian's good fit with the company's project: "It brings great experience in the sector, a deep knowledge of the market and a great awareness of our contribution to society. Their support comes at a key moment to continue driving Adamo's growth, both organically and inorganically".
The telecommunications sector is a high priority in Ardian Infrastructure's strategy; it has a 30.2% controlling stake through the funds it manages in INWIT, Italy's leading tower operator, and a 26% stake in EWE, one of Germany's largest utilities and a key provider of telecommunications services. The French firm won the bid from the other interested companies, which included Onivia, Infravia, GI Partners and Lyntia. The amount of the deal has not been officially disclosed, and its conclusion is subject to the usual conditions in this type of transaction, such as obtaining the corresponding regulatory approvals. 
Photo: Adamo