Ardian completes first real estate investment in Spain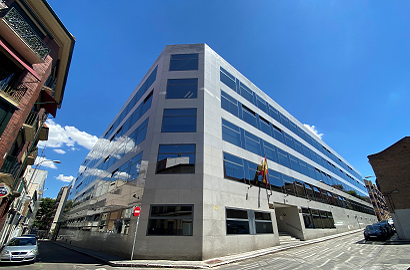 26 July 2021
It involved the purchase of an office building in Madrid with 10,000 square metres of office space
The French private investment company Ardian completed its first real estate operation in Spain with the purchase of an office building in the financial centre of Madrid with 10,000 square metres of office space. The building was constructed in 1992, occupied by the Tax Agency and in addition to offices includes more than 150 parking spaces. "We are very pleased to announce our first investment in Spain. The characteristics of the building and its central location are ideal for our strategy. The Spanish office investment market is still very attractive", said Edmund Eggins, team manager at Ardian Real Estate. He assured us that the company will continue to focus on applying sustainability to management and "on meeting the needs arising from the pandemic, with the aim of creating workspaces to suit the current and future needs of tenants".
Rodolfo Petrosino, for his part, head of Southern Europe at Ardian Real Estate, acknowledged that "Spain is a key market for us, and we hope to build a portfolio of first-class assets in Madrid and Barcelona." The French company currently has a team of 34 professionals and a portfolio of more than 2 billion euros and more than 300,000 square metres in Paris, Milan, Rome, Frankfurt, Munich, Berlin and now Madrid. With its first fund, the team completed the largest real estate fundraising in history, with more than 700 million euros raised.
Ardian formally started its real estate activity in Spain at the end of 2019. Their strategy is based on value creation and focusses on assets that require active management in order to improve facilities, asset performance and ultimately to support them to realise their full potential. The investment was undertaken through the creation of a dedicated investment platform controlled by an Italian real estate investment company with variable capital wholly owned by Ardian and managed by Prelios SGR.
Photo: Ardian