Arteche sells 49% of Gasteiz factory to Hitachi Energy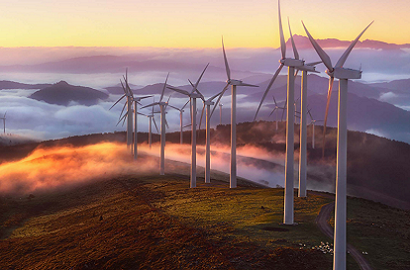 23 December 2021
The Bizkaia-based group and the Japanese company join forces in the gas business
The Arteche Group, headquartered in Mungia, and Japanese company Hitachi Energy have embarked on a joint venture in order to work together in the gas insulated transformer market. Hitachi Energy has joined Arteche Gas Insulated Transformers (AGIT) by acquiring 49% of its shares; Arteche continues to own the remaining 51%. The strategic plan envisages an increase in the number of units manufactured over the next five years, which will have a direct impact on employment growth, the Bizkaia-based company explained in a statement.  The transaction is expected to be completed in the first half of 2022, subject to the necessary regulatory approval.
This transaction will enable AGIT to improve its commercial position globally, and represents a new step in Arteche's inorganic growth, as set out in the 2023 Strategic Plan, which aims to achieve turnover of more than 325 million euros and improve the EBITDA margin. AGIT operates a production plant located in Vitoria-Gasteiz and has international experience in both the fields of instrument transformers for GIS substations and station service voltage transformers (SSVT), always using gas as the insulating medium. From an environmental point of view, the move is in line with Arteche's sustainability policies, as the company aims to innovate in the market for environmentally sustainable gas-insulated transformers.
"This agreement represents a milestone for both companies. It will support our growth in this segment of the market and will accelerate eco-efficient innovation to promote a more flexible, sustainable and secure energy system," explained Markus Heimbach, Managing Director of the High Voltage Products business at Hitachi Energy.
Founded in 1946, the Arteche Group is active in the power sector in areas ranging from generation to distribution, specialising in the field of electrical equipment and components, as well as electrical solutions. The Arteche Group's business is focused on providing a quality service, enabling the transmission and distribution of electricity from any power plant to the end user, efficiently and reliably. Arteche currently operates in more than 175 countries with commercial distribution capabilities; it owns 13 factories in Europe, America and Asia, including 6 research centres; and has more than 2,400 employees worldwide.
Hitachi Energy is a global technology leader that promotes a sustainable energy future for all. Based in Switzerland, the company employs around 38,000 people in 90 countries and generates a turnover of approximately 10 billion USD.
Photo: Altadia