Azora partners up with PGIM Real Estate to launch logistics investment platform in Spain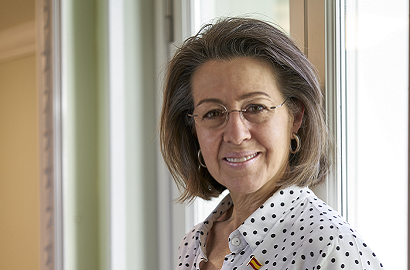 21 July 2021
They will invest 150 million euros over the next three years
Independent asset manager Azora and real estate investment business PGIM Real Estate have launched PGIM Real Estate Última Milla, SL, a new last-mile logistics joint venture focused on Spain. This Joint Venture will be the first pure-play investment vehicle focused on last-mile logistics assets in Spain, which is one of the largest and most attractive European markets for this asset class.
It will be funded with EUR75 million in initial equity commitments, providing a total investment capacity of more than EUR150 million over the next three years. The vehicle will seek high quality last-mile logistics opportunities with strong sustainability credentials that it intends to deliver primarily through value-add asset management, high quality developments and, selectively, the acquisition of stabilised operating assets. The investments will be located in Spain's major cities, with a specific focus on Madrid, Barcelona and Valencia.

"Being able to launch Spain's first pure-play investment vehicle for last-mile logistics assets, alongside such a high-calibre investment partner as PGIM Real Estate, allows us to further extend our substantial and long standing real estate investment platform", explains Cristina García-Peri, Head of Strategy and Business Development at Azora. "At a time when demand is increasing exponentially, with Spanish e-commerce penetration beginning to catch up with many other European countries, this venture will allow us to harness our expertise in the Spanish market to deliver double digit returns on behalf of our clients", she goes on to say.

Nabil Mabed, Head of France, Spain and Portugal at PGIM Real Estate, believes that the Spanish last-mile logistics market is hugely undersupplied and, following the Covid-19 crisis, "the importance of onshoring and supply chains are becoming increasingly important". We look forward to working alongside Azora to leverage these trends in order to source and deliver attractive opportunities on behalf of our clients".

PGIM Real Estate, as part of its European value-add strategy, and Azora, will jointly fund the Joint Venture, while Azora will source, underwrite and manage the portfolio. 

Photo: Azora