Bayer invests over five million euros in expanding Almeria R&D centre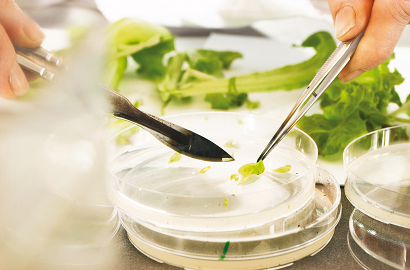 04 November 2021
This will triple its production capacity without increasing its environmental footprint
Bayer has started the expansion of its research and development centre in San Nicolás (Almería), after investing 5.1 million euros in building new facilities. This work will increase the production capacity of the only centre in Europe specialised in the cultivation of solanaceous and cucurbit plants. "We are growing our pipeline without growing our footprint. Our innovation in plant breeding and cell biology can increase value for growers while decreasing greenhouse gas emissions and reducing the environmental impact in both the breeding process and on the land", said J.D. Rossouw, Head of Bayer's Vegetables R&D.
The San Nicolás research centre currently employs 73 professionals, including scientists, breeders and technicians, and 16 new professionals have joined the team in the last year, to respond to the new demands of the centre. The centre supports the global R&D of vegetable seeds for varieties sold to customers in over 130 countries under the Seminis and De Ruiter brands, both now united under Vegetables by Bayer. "Our commitment to innovation is geared to offer producers worldwide the best seeds and solutions to meet consumers' needs for healthy nutrition and guarantee supply for a stable food chain", said Protasio Rodríguez, director of Bayer Crop Science Iberia.
The newly opened space covers over 3,800 m2 and has nine new state-of-the-art cell biology laboratories and twelve high-tech phytotrons (in addition to the current nine), as well as new culture and controlled environment chambers, thereby tripling the production capacity of double haploid (DH) plants. This is a very useful tool for shortening reproduction cycles, improving genetic uniformity and slashing the time taken for hybrids to reach the market by up to four years, thus accelerating the development of new varieties. 
Four of Bayer CropScience's five centres in Spain are located in Andalusia, and three are dedicated to research and development (R&D). The town of Brenes near Seville is also the experimental station for the development of future solutions in the global portfolio.

Photo: Bayer