Berkeley's mining project in Salamanca continues to pass its milestones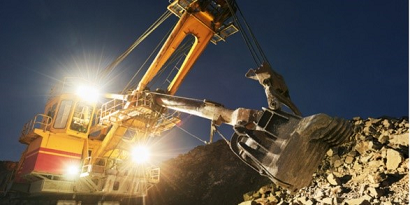 02 March 2021
It has already invested the 100 million euros planned in 2016 and will create more than a thousand jobs
The Australian mining company Berkeley continues to advance its Salamanca project, namely the operation of what it claims will be the largest uranium mine in Europe. Located in the municipality of Retortillo in the province of Salamanca, the company's first public communiqué was in 2016, when it announced an investment of 100 million euros and the creation of 450 direct jobs.
In these five years the project has continued to grow and advance through a process that is unavoidably lengthy due to the legal regulations governing this type of enterprise. Late last year, Berkeley issued a press note confirming that this project is being developed to the highest international standards of sustainable mining. "The company's commitment to health, safety and the environment is a priority," it said.

Certified sustainability
In fact, the Salamanca project has already received certificates in Sustainable Mining (UNE 22470-80), Environmental Management (ISO 14001) and Health and Safety (OHSAS 18001) from AENOR. In another development, earlier this year the company strengthened its ties with Spain: on 1 January, after Brexit became official, it moved its European Union headquarters to Madrid in order to negotiate its shares, although the company continues to trade on the London and Australian stock exchanges.
Last December the Ministry for Ecological Transition and Demographic Challenge renewed the initial authorization for the uranium concentrate plant as a radioactive facility. The original authorization was up for renewal, as it was issued in September 2015 and was valid for five years. This renewal was approved by the Nuclear Security Council in July.

Favourable reports
The company is now pending the final construction licence for the plant, for which it submitted the application in 2016. It is the only licence still pending before starting the construction and subsequent operation of the mine, after the urban planning licence was granted by the municipality of Retortillo in August 2020. The project has already been granted over 120 permits, and has received favourable reports from the authorities at the local, regional, national and European Union levels.
According to the online newspaper salamanca24horas.com, Berkeley has already invested more than 94 of the 100 million euros initially envisaged in the project, and will have invested a total of 400 million euros by the completion of the operation. It also reports that 60 positions have been created so far, with plans to reach a total of 1,000 direct and indirect jobs.