Bitpanda to Invest 10 million Euros in Barcelona Digital Hub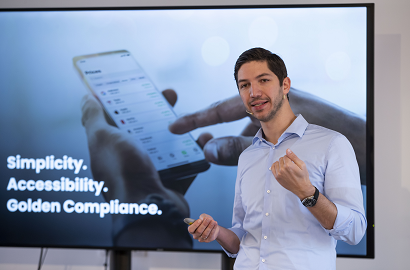 13 December 2021
Austrian fintech to employ 100 top engineers by the end of 2022 
Bitpanda has announced the construction of a technology and product hub in Barcelona, in which it will invest 10 million euros. The goal is for the project to bring together more than 100 professionals until the end of 2022, including software engineers, product managers and UX specialists, and to continue to innovate and fulfil their commitment to provide users with the best product experience. The announcement comes four months after the Austrian fintech raised $263 million in its Series C.
The Product & Tech Hub in Barcelona will boost the city's fintech ecosystem and reinforces Bitpanda's strategy to attract the world's best technology talent in order to drive the company's growth. Hub professionals will develop state-of-the-art platform technologies. "At Bitpanda we are building world class products powered by state-of-the-art technologies. This is only possible thanks to the technology talent working to build the leading investment platform in Europe and beyond", said Lukas Enzersdorfer-Konrad, Chief Product Officer at Bitpanda.
The Austrian fintech now has a diverse team of over 600 people of more than 50 nationalities after tripling its workforce in the past 12 months. Barcelona will be the latest addition to its growing technology ecosystem, which currently has physical technology centres and offices in 8 cities across Europe, including Vienna, Barcelona, Berlin, Krakow, London, Madrid, Milan and Paris. The company recently announced the opening of its first remote blockchain research and development centre, focused on bringing together talent from across Europe to build cutting-edge technologies, and it plans to open new offices in Europe.
Founded in 2014 in Vienna, Austria, by Eric Demuth, Paul Klanschek and Christian Trummer, Bitpanda is committed to removing barriers to investment through digital asset innovation and blockchain technology. The platform makes it easy for both novice and experienced investors to invest in the stocks, cryptocurrencies and precious metals of their choice, 24/7 and from as little as €1.
Photo: Bitpanda