Canadian pension fund enters the Spanish renewables market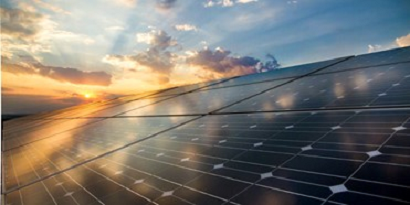 20 April 2021
It plans to develop over 3.4 gigawatts in solar power projects with local partner Benbros Solar
The Renewable Power Capital (RPC) group, the renewable energy investment platform of the Canada Pension Plan Investment Board (CPPIB), has entered the Spanish renewables market through a joint venture with Benbros Solar that will generate a portfolio of over 3.4 gigawatts in 14 projects across eight provinces.
The joint venture is formed in equal parts by the investment fund and the Spanish company, which was founded by the brothers Rafael and José Benjumea and Jacobo Martínez, and who have provided their experience in implementing solar PV power projects in Spain. The 14 projects they plan to develop together are in Andalusia, Extremadura, Castilla-La Mancha, Aragon and Murcia.

A particularly attractive market
RCP's arrival in Spain comes shortly after its entry in the European renewable energy market with the acquisition of a portfolio of onshore wind projects in Nordic countries earlier this year. The company has shown a special interest in renewable energies in Spain, and particularly solar PV power. It is estimated that renewable energy will have a capacity of 50 gigawatts in Spain by 2025, and the solar PV power market is especially attractive to the company as it has the lowest levelised cost on the continent.
Both parties are intending to pursue a strategy of jointly developing projects. Rafael Benjumea, director of Benbros and chairman of the Spanish solar PV power association (UNEF), explains: "This partnership with RPC presents us with a fantastic growth opportunity. We have been a leader in solar power in Spain for some time and the region in which we operate is a well-known market for unsubsidised financing. Our experience and RPC's flexible mandate make us the preferred partner for the region's developers".

Development experience
Bob Psaradellis, CEO of RPC, says: "We are delighted to partner Benbros in this exciting new development. Having been on the Board of Directors for FRV, a Spanish-based solar platform co-founded by the Benbros principals, I have long-known about the world-class development expertise of the team. Supported by the market-leading investment capabilities and flexible capital of RPC, I am confident this joint venture will help further accelerate the renewables transition taking place in Spain".
Shaun Kingsbury, chairman of RPC, says of the transaction: "This marks our first investment in Spain, and we are pleased to have achieved yet another key objective that we were targeting, particularly so quickly after launching. Spain has strong solar resources and with this development portfolio, which is of significant size, we are confident that we will deliver the scale and diversity we seek for our platform".