"We are looking to revolutionise the way companies in Spain hire remote talent"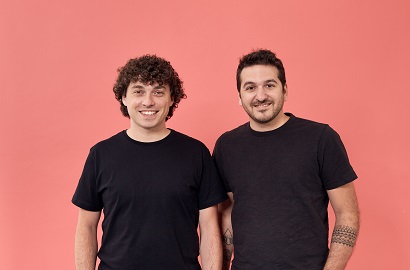 30 November 2021
Celerative is a platform that provides a solution for recruitment, payment and management of remote talent in technology. It can solve one or all three of the above issues, which are the main challenges in building remote teams.
Celerative currently has experts in its own talent pool in 39 countries and five continents, and clients in nine countries.
Pablo Baldomá Jones is the project's founder and works with his partner Juan Salas, with whom he also created a technology-based start-up accelerator.
Celerative has the support of the Rising UP in Spain programme run by ICEX-Invest in Spain, which focuses on attracting foreign entrepreneurs who want to set up and grow in Spain. The selected start-ups receive resources to develop their project in Spain.
How was your experience with Rising UP in Spain?
We were selected from a group of several start-ups from all over the world, and the process has been very good. Mainly with the assigned mentors, who have helped us both to validate our value proposition and even to commercially develop our platform in Spain.
Why did you decide to apply for the programme? What attracts you to the Spanish market?
We knew from referrals that it could be an interesting location for expansion. We currently have 3 clients in Spain. Our vision is to continue to grow in terms of our number of clients and talent in Spain and to use Spain as a platform for expansion throughout Europe.
How is entering this market going? What are your plans for growth?
We are looking to revolutionise the way companies in Spain hire remote talent for the digital transformation of local businesses. In addition to the expansion of digital products launched from the mainland, we are looking to change the way companies adopt Remote as the new working philosophy for talent.
Where are you in terms of expansion in other countries?
We currently have clients in 12 countries, 4 continents and experts in our talent pool from 39 nationalities. All this growth has happened in 21⁄2years since 2019 and we believe it is just the beginning.
What do you wish for Celerative's future?
To be the leader in terms of borderless hiring, simplifying the whole process of assembling teams of engineers and software developers remotely.
Source: El Referente
Read the full interview: Celerative, a platform for recruitment, payment and management of remote talent (elreferente.es)
Photo: CELERATIVE