Canada's CGI increases presence in Spain with CMC purchase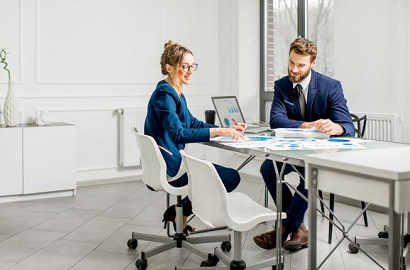 16 November 2021
The IT and business consulting services company hopes to strengthen its proximity model for clients in the process of digital transformation
The Canadian company CGI has announced the acquisition of Cognicase Management Consulting (CMC), a leading provider of technology consulting and management services and solutions for over 25 years, mainly in the Spanish market. Thanks to this purchase, CGI will increase its presence in the Spanish market and strengthen the company's client proximity model.
"CMC and CGI have a shared corporate culture and values, including a strong commitment to talent and innovation, and to performance excellence," according to Jean-Michel Baticle, President and COO of CGI. George D. Schindler, President and CEO of CGI, says that with this merger, they hope to "join forces with CMC to help our clients speed up their digitalisation, and offer them even better value through the integration of our joint capabilities. The services, solutions and highly qualified personnel of CMC will enable us to significantly strengthen our portfolio of services and capabilities in Spain."

Founded in 1993, CMC offers high value digital services to most of the IBEX 35 companies, and works for large clients across all sectors. With approximately 1500 highly qualified professionals, CMC operates through a strong presence in the local market, supported by delivery centres serving clients in Spain, Italy, Portugal, Colombia and Mexico. Over the years, CMC has become the digital partner of choice thanks to its portfolio of comprehensive services and its solid ecosystem of technology partners. "By joining forces, CGI becomes one of the strongest players in our markets, with an excellent and highly competitive team who will continue to provide additional value to our clients," says Jaime Hortelano, President of CMC.
Photo: CGI