Asian company Chint enters Spanish solar photovoltaic self-consumption market in partnership with Ferrovial Servicios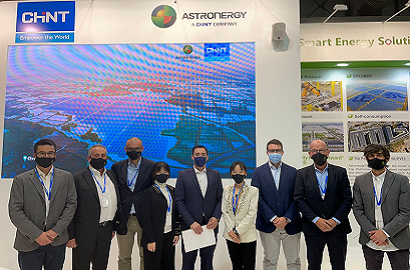 21 December 2021
The two companies have signed a two-year agreement 
Asian giant Chint is partnering with the Ferrovial Servicios group through its solar subsidiary company in Spain, Chint Energy, in order to gain entry to and grow in the industrial solar photovoltaic self-consumption market in Spain. The companies have signed a collaboration agreement on consultancy and engineering services, and for the supply of equipment for developing self-consumption facilities. This agreement will be for a duration of two years, and is valid throughout Spain. 
Chint Solar manufactures and markets solar modules under the Astronergy brand name, and was recognised as the best module supplier in 2020 by the specialist magazine PVTECH. The company employs over 5,000 workers and has an annual turnover of USD 2.2 billion, while the Chint group has a workforce of over 30,000 people worldwide and a total turnover of USD 13.85 billion.
The Asian group operates in three different areas: as a manufacturer of solar photovoltaic panels, with four plants in Asia (15 GW planned for 2022); in industrial and residential solar self-consumption (with over 500,000 installations since 2006 and 3,510 MW of installed power capacity), and in the development of solar parks, with over 8 GW of proprietary installations.
The infrastructure division of Ferrovial Services is a leader in the development of comprehensive and innovative solutions for public and private infrastructure connected with the transport, health, facilities management, industrial and energy sectors, providing added value and improving the efficiency of its clients' business activities.
Photo: Chint Energy