Contentsquare to open offices in Madrid and Barcelona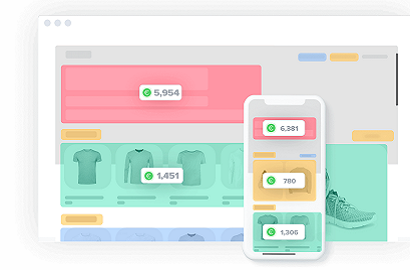 25 June 2021
The company will hire 1,500 workers globally, 80  in Spain
The French company Contentsquare has begun an important expansion plan that involves hiring 1,500 workers worldwide over the next three years, including 80 in Spain. This user experience analytics and optimisation platform is to open a hub in Barcelona, the location of which has not yet been announced, and an office in Madrid. "This investment, in these uncertain times, is proof of the incredible work done by our teams. It also confirms our excellent prospects for the next five years and affirms our global leadership in experience analytics at a time when expertise in this area is essential for every company and industry," said Jonathan Cherki, CEO and founder of Contentsquare. The company has identified Barcelona as an attractive city, with great connections to the rest of Europe and "a receptive market with a large, dynamic technology community and great digital analytics professionals" that will meet the company's needs.
The international project has been launched following the completion of a $500 million Series E financing round led by SoftBank Vision Fund 2, which joins existing investors Eurazeo, Bpifrance, KKR, Canaan, Highland Europe and funds and accounts managed by BlackRock. "Our mission is to give every digital team the ability to measure how their actions affect the user experience on their websites, mobile sites and apps. Not just analysts. Not just a few times. Not just some data," said the Paris-based company, founded in 2021. "Our platform captures billions of digital interactions and turns these behaviours into intelligent recommendations that everyone can use to improve digital experiences, increase revenue and drive innovation," it added.
Contentsquare's technology allows any brand to achieve three basic objectives: optimising the performance of its website, improving usability and increasing conversion rates, and improving CRO. Today, Contentsquare has more than 800 employees in eight offices and more than 750 customers in 26 countries in the retail, luxury, media, telecommunications, tourism, automotive, B2B and finance industries, including 30% of the world's 100 largest companies (Fortune 500).
Photo: Contentsquare