Data centre market in Spain set to double capacity in next two years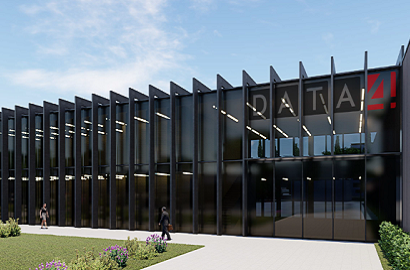 08 September 2021
New projects in Madrid and Barcelona will double existing placement capacity 
Data centre development activity in Spain during 2020 reached unprecedented levels, with new projects in Madrid and Barcelona adding an estimated 70MW of computing capacity over the next 24 months, doubling existing placement capacity. This is according to the report on the 'National data centre market' by the multinational consultancy and real estate services company CBRE, which highlights that Spain has a very mature data centre market that is focused on the centre of Madrid, with four new projects underway.
Cities such as Barcelona and Bilbao are also experiencing significant growth. The 2Africa subsea cable, backed by a consortium of companies including Facebook, will as a result connect Barcelona to 23 countries by circumnavigating the African continent. The Grace Hopper cable, which will come into operation in 2022, will connect Bilbao with the UK and the US, offering an alternative to the traditional subsea cable routes between Europe and the US.

The report also highlights the Marea & 2Africa subsea cable projects that will position Spain as a key destination for the provision of services and transport of data traffic between Europe and America. They will also make Spain a natural gateway to Africa. "Much of the activity derived from these cable developments will naturally find its way back to the Madrid data centre market, from where most of the services and connectivity are currently provided. The Barcelona market, the second largest in Spain, is also likely to experience some growth," explains Anthony Labadie, director of Data Centre Solutions CBRE Iberia.

The international real estate consulting and services firm highlights that the data centre market in Europe continues to attract interest from the investment community, largely due to growing demand from hyperscale cloud operators. "The adoption of new technologies and the increasing needs of companies wishing to outsource their technology and data centre environments is also driving growth in markets beyond the FLAPs (Frankfurt, London, Amsterdam and Paris). As a result, smaller markets with a more local presence, such as Madrid, have been very active in the last 12-18 months. This trend is likely to continue, as many projects are now in the site selection phase," Labadie stresses. 

Photo: Data4