DHL Express to invest over €130 million in Spain over next three years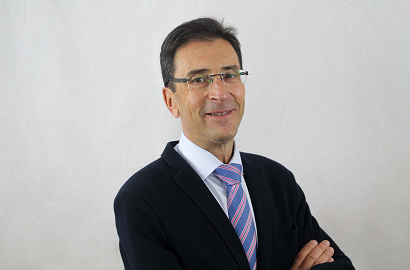 15 July 2021
The company is to open nine new facilities across the country
The international shipping company DHL Express will strengthen its presence in Spain, where it plans to invest more than €130 million over the next 2-3 years. Miguel Borrás, Managing Director of DHL Express, confirmed that new facilities with greater capacity will be opened in Zaragoza, Bilbao and Vigo between September and the end of the year, which will allow the company to continue to cater to the growing demand for its services in these areas. In addition, the company will also have infrastructure operating in Santiago de Compostela, Barcelona, Valencia, Alicante, Girona and Madrid.
The company DHL Express is part of the Deutsche Post DHL Group, a leading multinational package delivery and supply chain management company in Europe, with a global workforce of around 550,000 employees and it is present in 220 countries and regions. It started operating in Spain in 1979 and currently has 2,000 employees, with a turnover of €360 million last year. In 2020, the company expanded its workforce by 20% compared to the previous year. The company has 55 facilities operating across Spain, 3 of which are operational hubs in Madrid, Barcelona and Vitoria, which are not only processing centres but also hubs in their international network. 1,000 vehicles make deliveries and pick up parcels every day, in addition to 13 flights connecting various Spanish provinces and Spain with the world.

The Managing Director of DHL Express also mentioned an "interesting reactivation of the B2B sector" in the Spanish market. A year after the outbreak of the coronavirus pandemic, with many B2B sectors affected, "we are now seeing very positive trends in the movement of international parcels again, with a growth of approximately 30% in the B2B business compared to 2020, both in imports and exports. The levels are also currently improving with respect to the 2019 figures". The main export destinations for Spanish SMEs are the European Union countries, the United States and China. The sectors that are performing best are those that have a well-developed and well-implemented B2C online sales channel, such as those that have been selling online for the longest time, such as fashion (textiles, footwear), sports, cosmetics, perfumery or consumer electronics. DHL Express has also pointed out the interesting growth figures in the health, technology, engineering, manufacturing and automotive industries.

Another of the company's major investment projects is related to the company's growing concern for the environment. In this respect, the DHL Group's main goal is to achieve net zero emissions by 2050. 80,000 electric vehicles will be deployed for last-mile deliveries by 2030, thereby electrifying 60% of the fleet. It expects to expand the electric vehicle fleet shortly in Spain.

Photo: DHL