Belgian multinational Drylock to boost strategic bio-sustainable packaging manufacturing hub in Segovia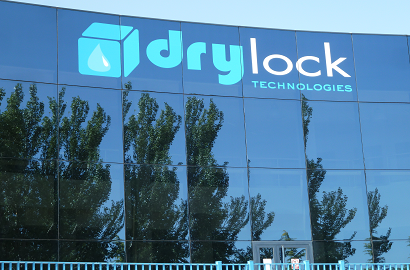 26 May 2021
€113m will be invested in the project, which will create over 1,300 direct and indirect jobs
Drylock Technologies, a Belgian multinational that manufactures hygiene products, will drive the creation of a strategic and logistics hub to manufacture bio-based sustainable packaging in Segovia. It plans to build a new industrial plant and set up a new logistics centre. This is in addition to expanding the current plant the Drylock group has, which is the developer of the idea, and in which five other companies will also participate. With a total investment of €113m, the project expects to create 300 direct jobs and over 1,000 indirect jobs for young people, women and qualified workers.
Reyes Maroto, Minister of Industry, Trade and Tourism, announced the launch of the project at the Prado del Hoyo (Segovia) industrial area. The Ministry will collaborate in the initiative with different instruments, such as the Productive Industrial Investment Support Fund and the new programmes funded by Next Generation EU. In the opinion of Reyes Maroto, all these matching pieces will allow Drylock's proposal to turn Segovia into an industrial hub, with a commitment to digitisation, sustainability and to upgrading and modernising the value and supply chains. Clara Luquero, Mayor of Segovia, mentioned that "everything this project brings is positive, without forgetting that leading companies in different industries will have the opportunity to attract new companies to the region, because they end up acting as driving forces".
The industrial bio-based sustainable packaging plant will have an estimated surface area of over 120,000 m². The investment includes the construction of a logistics storage and distribution platform, with a surface area of 30,000 m². As for Drylock's current plant, it is to be expanded from 12,000 m² to 22,000 m².  The factory was commissioned in May 2018 and currently houses an R&D&I laboratory and five absorbent product manufacturing lines: four of them manufacturing nappies for children (with a capacity to manufacture 4.5 million nappies per day) and a line of personal hygiene products for women. With the factory's expansion, the range of absorbent products for adults and the paper bag packaging lines for children's nappies will be added to the current production lines.
Six partner developers and collaborators will participate in the project - Drylock Technologies, Femasa, Grupo Escorial, Energy Solar Tech, Aspor Engineering and Cartonajes Juárez, in addition to Segovia City Council.
Photo: Drylock Technologies