DSV set to open two new logistics centres in Spain with pioneering technology for e-commerce market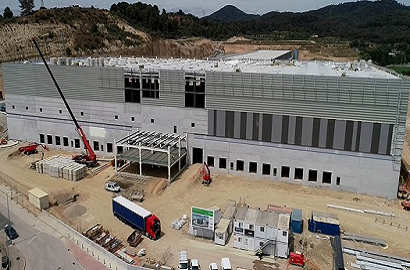 24 June 2021
The company will invest €80 million over the next two years and create 350 jobs 
DSV Solutions Spain, which belongs to the Danish transport and logistics multinational DSV Panalpina, has announced that it will open two new logistics centres in Spain. One will open at the end of this year in Molins de Rei (Barcelona), with a total of 36,000m2, and the other, a 50,000m2 platform, will start operating in mid-2022 in Cabanillas del Campo (Guadalajara). The next two years will see a major investment in these new facilities and in technology and innovation, as announced by Xavier Juncosa, CEO at DSV Solutions Spain. According to Juncos, the company expects to have a turnover in Spain of €75 million in 2021, with a workforce of 1,500 people and record 15% growth in 2022.
The new logistics centres in Molins de Rei and Cabanillas del Campo will join the other nine owned by DSV Solutions Spain, with total storage capacity of over 332,000m2 at different strategic points in the region. The construction of the Guadalajara centre will entail an investment of €45 million, in addition to the €35 million invested in the next platform in Barcelona. "We will provide services to the Iberian market from our facilities at this centre, and the Barcelona platform  will cover Southern Europe and the Mediterranean Basin", explains the manager of the Danish group.
These new facilities will be the first of the company's to feature an AutoStore, a highly useful innovative storage system for the e-commerce market with an automated picking and packing process. With 25,000 bins, 25 state-of-the-art robots and 8 carousel ports, this pioneering robot system will optimise storage capacity at the facilities and increase profitability at a low cost. It is also a perfect solution for e-commerce orders such as cosmetics, electronics, clothing, shoes, home décor and small DIY or hardware products.
The DSV Molins de Rei logistics centre also features special architectural elements. It will be the first logistics centre in Spain where trucks can enter the building simultaneously through two separate entrances, on two 15-metre high floors and with the capacity to carry up to 5 tonnes each.