Edged Energy joins forces with Merlin Properties to build three data centres in Madrid, Bilbao and Barcelona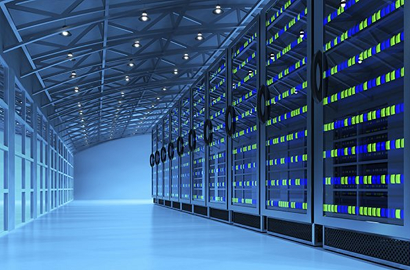 24 May 2021
The latest generation data centre network will be installed on land owned by the Spanish property company in the Iberian Peninsula
Edged Energy, a subsidiary of the American technology company Endeavour, has sealed a strategic partnership with the property company Merlin Properties to build a network of ultra-energy-efficient data centres with net zero water consumption.
They will be located on Merlin land in Madrid, Bilbao, Barcelona and Lisbon. "We serve a wide range of customers, from high-tech companies in our signature office buildings to international logistics operators in our warehouses", explains David Brush, co-founder of Merlin and special advisor to the company's data centre programme. "This world-class infrastructure platform will allow cloud and technology companies to better serve and connect to a diverse customer base", he adds.
For Jakob Carnemark, founder of Edged Energy, "the Iberian Peninsula is fast becoming one of the most strategically connected places in the world, with excellent fibre networks and an abundance of solar and wind energy resources". This is why they see this region as key as they continue to build the world's first latest-generation, water and carbon-neutral data centre platform.
The first phase of the project includes about 80 MW of capacity in all four locations, and subsequent facilities will gradually be built to meet demand needs. The energy used in these facilities will come from renewable sources, mainly ground and roof-mounted solar PV installations on Merlin's properties. Each data centre will also have several hours of battery energy storage that will allow 24/7 use of renewable energy and significantly increase its reliability. In addition, Edged and Merlin will install more than 100 MW of power for heavy vehicle chargers associated with the data centres to support the ecological transition to electric haulage.  According to the co-founder of the property company: "Merlin is the largest logistics provider in the Iberian region and all of our customers are going to face competitive pressure to develop more sustainable business models. We can help them reduce their carbon footprint by building advanced EV charging stations for fleet operations that will also provide support to electric truck companies by providing access to our customer base and our investment in charging infrastructure". 
Photo: Merlin Properties