2K Games acquires Valencia-based Elite3d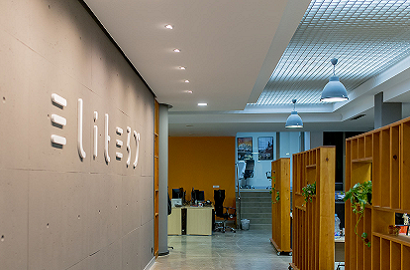 17 November 2021
Studio prepares to expand global presence of 31st Union
US video game distributor 2K, a subsidiary of Take-Two Interactive, has acquired Elite3d, one of the world's leading creative studios dedicated to innovative 2D and 3D artwork for the video game industry. As part of 2K, Elite3d will continue doing the same work and expand its workforce, but will be part of 31st Union and the new home for 2K's Global Services division, which will help the company expand its global presence and increase its portfolio. It will be renamed 31st Union Valencia, whilst the Global Services division will be known as 2K Publishing Valencia. 2K has in addition acquired Turia Games, a development studio co-owned by the founders of Elite3d.
"Elite3d has had a significant impact on our industry by helping many developers and publishers bring their games to life through industry-leading passion and creativity," acknowledged David Ismailer, President of 2K. He believes that the team's working style, as well as employee culture, "are a great match for our vision and values", and looks forward to seeing his new colleagues "contribute to the progress made to date by 31st Union and play a key role in the growth and development of Global Services for our current and future games".
For 31st Union, founded in February 2019 and led by Michael Condrey, a veteran of the video game industry, the new Valencia office will complement the studio's headquarters in San Mateo, California in the ongoing development of its AAA project. Following the acquisition, 31st Union will operate as a global, integrated team across all disciplines, taking an ever-practical approach to seamless connection and collaboration between colleagues. According to Michael Condrey, President of 31st Union, the company "is built on a culture that champions inclusivity, talent and a unique personality. Diverse perspectives and experiences are a cornerstone of our growth as a team".
Founded in Valencia in 2005, by Oscar Ferrero and Jose Luis Queral, Elite3d has specialised in the technical aspect of development, collaborating on content creation for games such as Diablo II, Hitman 3 and Crash Bandiccot. 
Photo: Elite3d